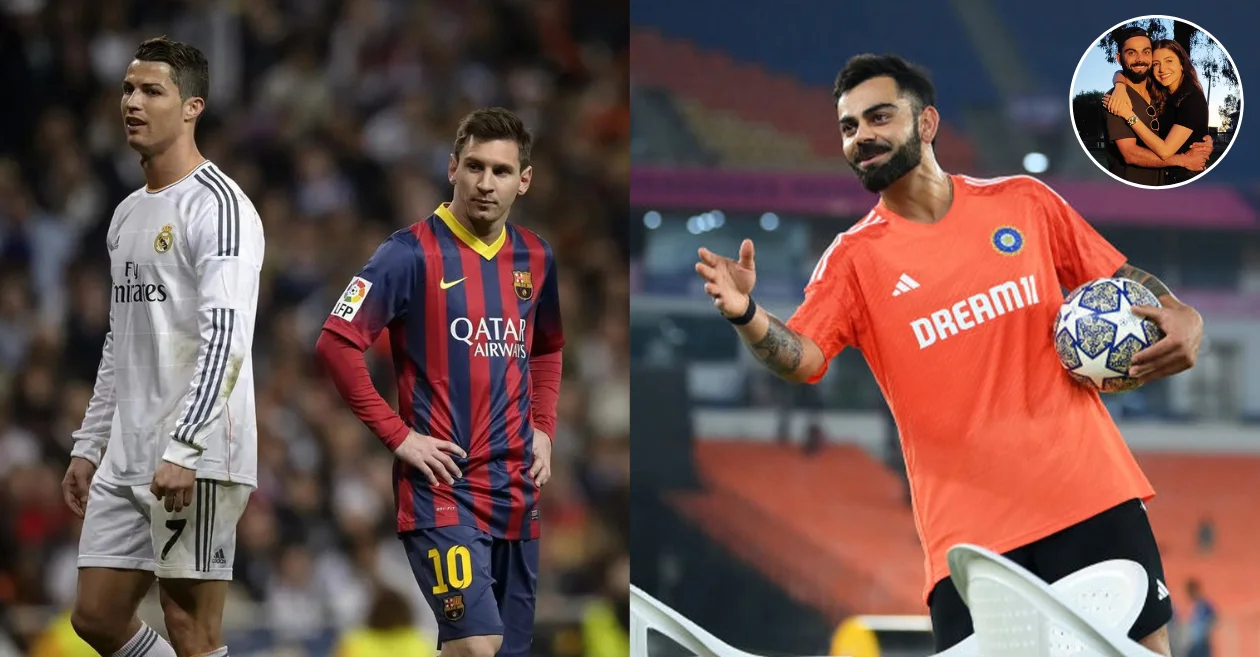 Team India has set the cricketing world ablaze with their stellar performance in the ODI World Cup 2023, and at the forefront of this cricketing extravaganza is the dynamic Virat Kohli. Amidst the thrilling matches and record-breaking performances, Virat recently took a delightful detour from the cricket field to engage in a fun and candid interview with none other than his wife, Anushka Sharma.
As India proudly heads into the semi-finals of the world event, Virat's spectacular form has been a driving force behind the team's undefeated streak, amassing an impressive 543 runs, including two centuries and four half-centuries. Recently, he even achieved a significant milestone by equalling Sachin Tendulkar's record of 49 ODI centuries, cementing his legacy as one of cricket's all-time greats.
Virat Kohli's fun interaction with his wife Anushka Sharma
In a refreshing interview on 'Unfiltered with Livspace,' Virat and Anushka delved into personal preferences, giving fans a peek into the cricketer's off-field life.
When asked about his favourite football club, Virat revealed that his current allegiance lies with Manchester City. With a touch of humour, he shared that the club recently extended an invitation to him, and he had a blast during the visit.
Anushka was further curious to know about Virat's football loyalties before the Delhi-born cricketer wasted no time in responding and said, "Wherever Cristiano Ronaldo played", showcasing his admiration for the football icon.
The next travel destination on Virat's bucket list
As the conversation turned to travel and Anushka asked Virat about his next travel destination, the former India captain playfully inquired, "our bucket list or my bucket list?" before revealing that a wildlife safari in South Africa is the next destination he's eyeing.
Biggest fear: 150 kmph yorker or 150 kmph bouncer?
In a lighter moment, the interview explored Virat's biggest fear on the cricket field as well, and the options were a blistering 150 kmph yorker or a fiery 150kmph bouncer. Virat  quickly quipped the 150 kmph bouncer in response.
An ideal Sunday for Virat
Peeling back the layers of Virat's personal life, the conversation also uncovered his ideal Sunday at home. Asked about an ideal Sunday, the cricket maestro said that he finds joy in chilling in the family room and spending quality time with his daughter during off days.
.@imVkohli & @AnushkaSharma unfiltered with Livspace. Really fun shooting this. 🎥 pic.twitter.com/mcGJWWyn0e

— Abhishek Mudgal (@AbhishekMudgal_) November 10, 2023

#Virat #Kohli #reveals #favourite #football #club #biggest #fear #fun #interview #Anushka #Sharma