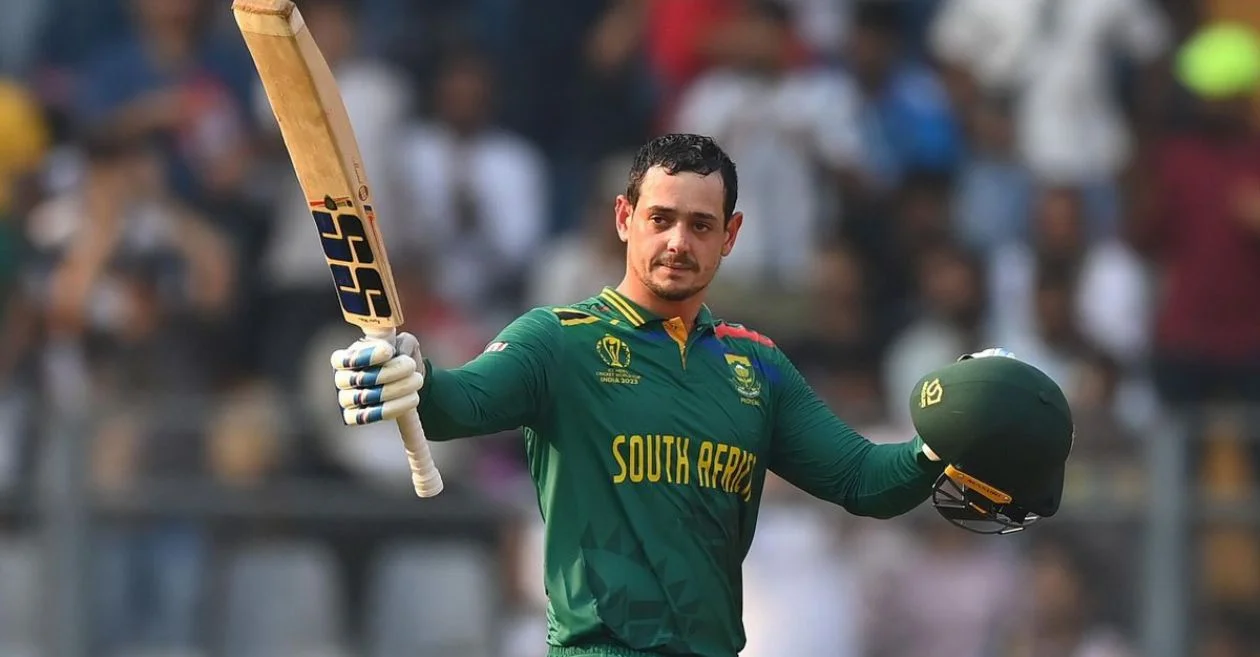 In what marked his final appearance in the ODI format, South African wicketkeeper-batter Quinton de Kock bid adieu with a historic feat during the ODI World Cup 2023 semi-final against Australia. While his farewell innings might not have reflected his best performance, ending with a fourteen-ball three, de Kock etched his name in the record books by achieving a unique milestone.
Record-breaking performance by Quinton de Kock in ODI World Cup
Despite South Africa's defeat in the semi-finals, de Kock made history by becoming the first wicketkeeper to score 500 plus runs and effect 20 dismissals in a single edition of the tournament. His stellar contributions secured him the title of the second-highest run-scorer in the tournament, accumulating 594 runs in 10 games with an impressive average of 59.40, second only to India's Virat Kohli.
Remarkable batting and glovework
De Kock's dream run included exemplary batting performances, showcasing his prowess with the bat. His glovework behind the stumps was equally commendable, contributing to 19 catches and a stumping, resulting in a total of 20 dismissals throughout the tournament. The closest contender to his record was India's KL Rahul with 16 dismissals.
De Kock's impactful and record-breaking journey in the CWC 2023 serves as a fitting conclusion to his illustrious ODI career, leaving behind a legacy of excellence and contributions to the sport.
South Africa's struggle in the semifinal
In the crucial semi-final clash against Australia, South Africa's batting display faced a formidable challenge as they endured a disastrous start to their innings. The Proteas, known for their prolific run-scoring in the group stages, found themselves in a precarious position at 24/4 within the first 12 overs, courtesy of the relentless Australian pacers. However, a resilient innings from David Miller, who crafted a fighting century with 101 runs off 116 balls, played a pivotal role in steering South Africa to a total of 212 in the first innings.
In the run-chase, Australian openers Travis Head and David Warner set the stage on fire with their ultra-attacking intent. The left-handed duo unleashed a flurry of boundaries, adding a quick 60 runs in just six overs. Nevertheless, despite the explosive start, Australia faced challenges in the middle overs, losing their way. Amid the middle-order challenges, Australian skipper Pat Cummins (14*) and Mitchell Starc (16*) showcased nerves of steel, guiding Australia to their eighth ICC Men's ODI World Cup final.
#South #Africa #wicketkeeper #Quinton #Kock #sets #unique #record #ODI #World #Cup