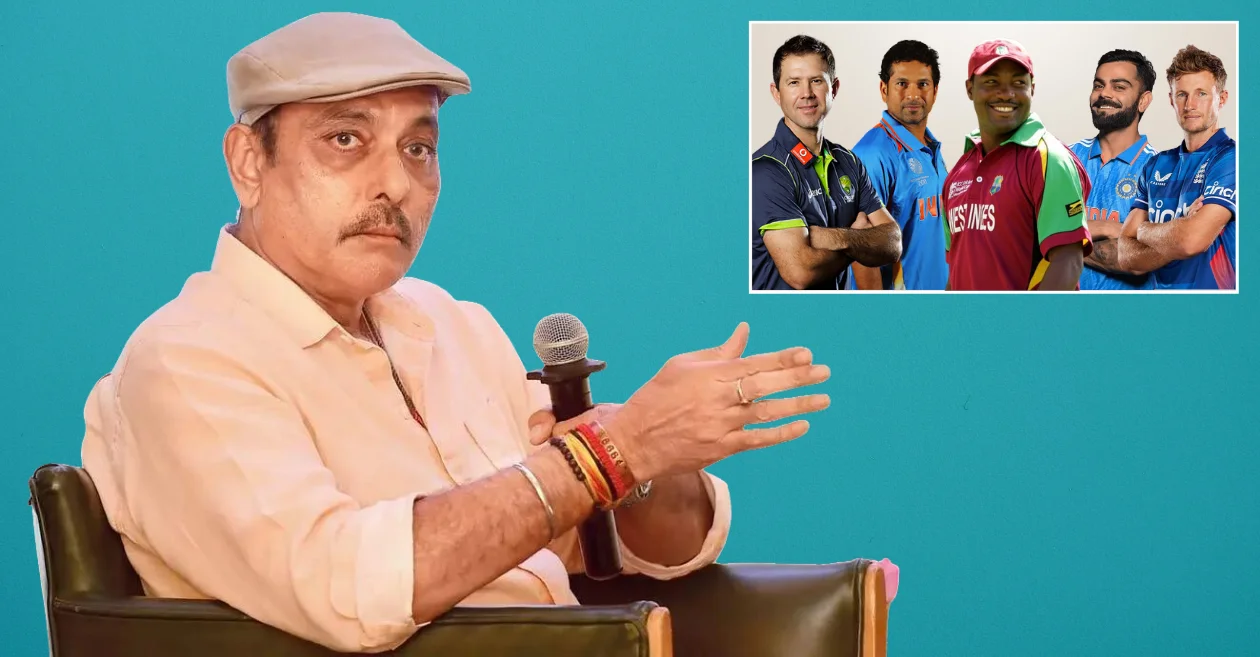 In the current landscape of cricket, where unconventional strokes and power-hitting dominate the scene and the classical technique has taken a backseat, there are still some cricketers who embody both elegance and power in their gameplay. However, there is no denying that the game has undergone a huge paradigm shift, favouring the aggressive and unorthodox batting style.
Cricketing greats of different eras with brilliant technique
It is worth mentioning that the game of cricket has seen some of the greatest batters with brilliant technique in the form of legendary Sachin Tendulkar, Ricky Ponting and Brian Lara. Meanwhile, the current contemporary cricket scene is limited to the likes of just Virat Kohli, Kane Williamson, Joe Root and a few others.
Among the modern-day class batters, the one to have impressed most is India's batting maestro Virat. He recently matched Sachin's iconic record of 49 ODI centuries. This accomplishment not only solidifies Virat's position as one of the best in the game but also sparks a conversation about how he measures up against the cricketing greats of previous eras in terms of technique and elegance
Shastri's choice for the most technically gifted cricketer
Former Indian cricketer turned commentator Ravi Shastri recently shared his perspective on the most technically gifted cricketer he has ever come across and also revealed the reason behind his choice.
Currently a part of the ICC's elite commentators panel for the ODI World Cup 2023, Shastri's insight came during a recent interaction on the Club Prairie Fire podcast, where he was asked to name the cricketer he considers the most technically gifted. His response was quick as he picked 'Sachin Tendulkar; as the best technically gifted batter he has ever come across.
Shastri's admiration for Tendulkar extended beyond the statistical milestones and records as he acknowledged that, in the current era, many batters might score runs at a quicker pace, but replicating Tendulkar's unique style remains a daunting task.
"I would say Sachin Tendulkar across all formats. The player I have seen who adapted, adjusted, and was consistent in whatever he did. And brought that pure element into batting. The purity of his game was such that it was very difficult to replicate it," expressed Shastri.
We asked Ravi Shastri who is the most technically talented cricketer 🏏 he has ever come across and there was only one answer…SACHIN TENDULKAR 🇮🇳

Head to @PlayBook_Coach to find the perfect coach for you!#ClubPrairieFire pic.twitter.com/iJaabS2qD8

— Club Prairie Fire (@clubprairiefire) November 13, 2023
Notably, Sachin's cricketing journey is etched in the annals of the sport's history. The maestro from Mumbai has played a staggering 664 international matches, accumulating a monumental 34,357 runs, including an unparalleled 100 centuries. Tendulkar's adaptability across formats and his ability to maintain consistency have set him apart as an icon in the cricketing world.

#Ravi #Shastri #picks #technically #gifted #cricketer