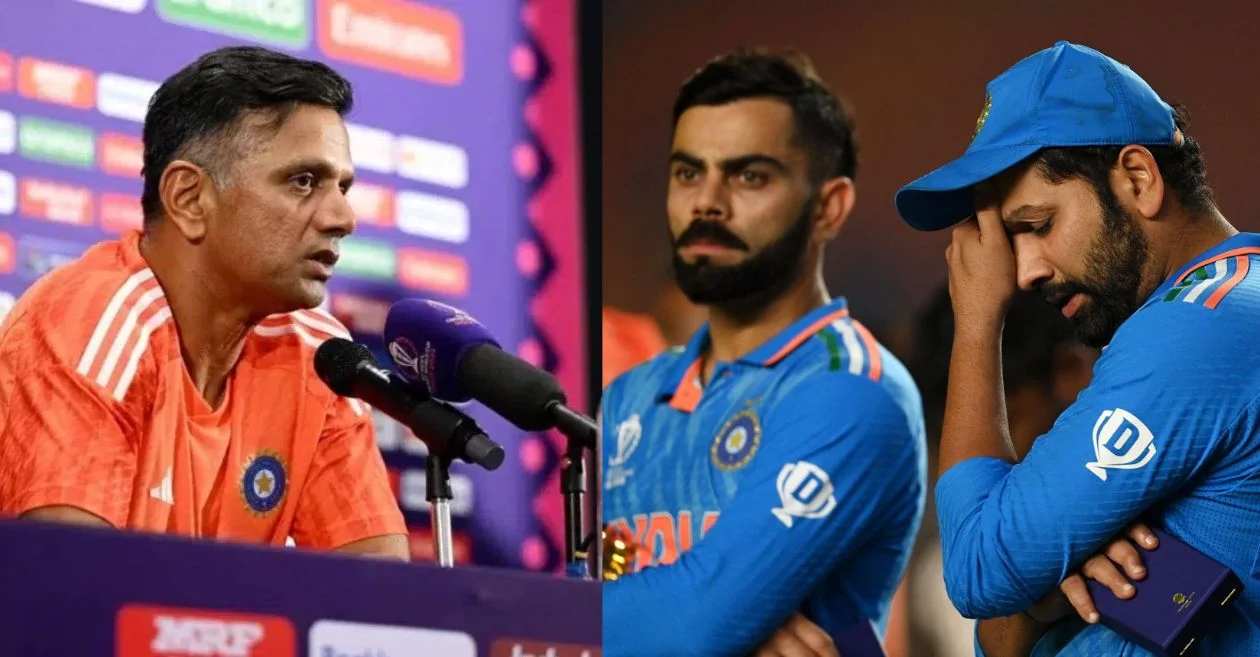 In the aftermath of India's heartbreaking defeat to Australia in the ODI World Cup 2023 final, coach Rahul Dravid took the stage to dissect the team's performance, especially below-par batting. Despite a stellar run in the tournament, India faced a massive six-wicket loss at Ahmedabad's Narendra Modi Stadium on Sunday, November 19.
Explosive start but defensive middle overs: India's batting dynamics
India's innings began explosively with Rohit Sharma's quickfire 47 runs, propelling the scoreboard to 80 runs in the initial ten overs. However, the team encountered a shift in momentum, being bowled out for a modest 240 runs. KL Rahul emerged as the top scorer with 66 runs in 107 balls. A notable aspect was India's defensive approach during the middle overs, marked by a mere two fours between the 11th and 40th overs.
Australia's clinical chase: Travis Head's heroics
Australia showcased clinical efficiency in their pursuit of the target, achieving victory in 43 overs in the CWC 2023 final. The standout performer was Travis Head, whose outstanding 120-ball 137 not only secured the win but also etched his name as the third Australian batter to hit a hundred in a men's cricket World Cup final. Head's innings was a masterclass in resilience and skill, playing a pivotal role in Australia's triumphant campaign in the pinnacle clash of the tournament.
Rahul Dravid disagrees with defensive label: Rebuilding after key wickets
Addressing critiques about India's batting approach, Dravid disagreed with the characterization of the Men in Blue as overly defensive. He emphasized the necessity to rebuild the innings after losing crucial wickets. Nevertheless, he admitted that India fell short by at least 40-50 runs, acknowledging that the pitch offered favorable conditions for a more substantial total.
"We played fearless cricket, we had 80 runs in first powerplay. Sometimes, you have to rebuild innings after losing a few wickets, we were not defensive. They also did the same when Head and Labuschagne batted but they did not lose wicket and kept going." Dravid was quoted as saying by The Times Of India.
"It was a bit slow to start off with when the sun was on. But I thought it played fine. It was probably a 280, 290 kind of wicket. It wasn't 240. We should have got those 40 extra runs. That might have put more pressure on Australia. Thought it played really well later on as well. So, I thought it was a pretty good wicket. Sometimes looks can be a bit deceiving. Didn't really have that many tricks," the 50-year old concluded.
#Rahul #Dravid #reflects #Indias #batting #struggles #ODI #World #Cup #final #Australia