As we wave goodbye to the summer, homeowners around the UK are starting to protect their homes against the upcoming colder months. Getting your boiler checked is a must to ensure you don't get left without hot water, but there are other checks and insulation measures you can take to shield your home from the cold.
Winter-proofing your home can make it more energy efficient (and reduce your energy bills!), extend the lifespan of your appliances, and keep you toasty all winter long. We recommend you get a head start now before our tradespeople get fully booked due to demand.
Simply post a job today to request a quote.
Get your boiler serviced
Getting your boiler checked is one of the most important tasks on your winter-proofing checklist. By getting it serviced by a professional heating engineer, you can ensure your boiler runs reliably all winter long. Your heating engineer will:
Clean all your boiler's parts and remove all dust and debris
Undergo safety checks to check pressure and temperature controls and ensure your boiler is functioning optimally
Check for leaks, corrosion or wear and tear that might be affecting efficiency
Set your boiler correctly and ensure the right fuel combustion in order to reduce energy wastage
Conduct a carbon monoxide check
You should get your boiler serviced at least once a year to avoid it breaking down or performing poorly (this will save you money on your energy bills as well).
An annual check will also save you spending large sums on a costly boiler repair or replacement should anything go wrong. You should get your boiler checked before you turn on your heating this winter (but we recommend doing yours early to avoid periods of high demand).
Want to get your boiler serviced? Post a job today to find a skilled heating engineer in your local area.
FIND A HEATING ENGINEER
Check all your windows and doors
If your doors or windows don't seal properly, this can lead to unpleasant drafts that ramp up your heating bills during the winter. Check for cracks around your frames and think about installing some draught excluders, brush seals or self-adhesive strips to block any gaps.
If your windows are really old, it might be worth considering replacing them with newer, double or triple glazed models. These can significantly reduce your energy bills, making them a worthwhile investment. Check out our window replacement cost guide for more information.
Properly sealed windows will not only keep the heat in, but will also insulate your home from noise and reduce the build-up of condensation. Get new windows fitted to prep your home in time for winter:
FIND A LOCAL WINDOW FITTER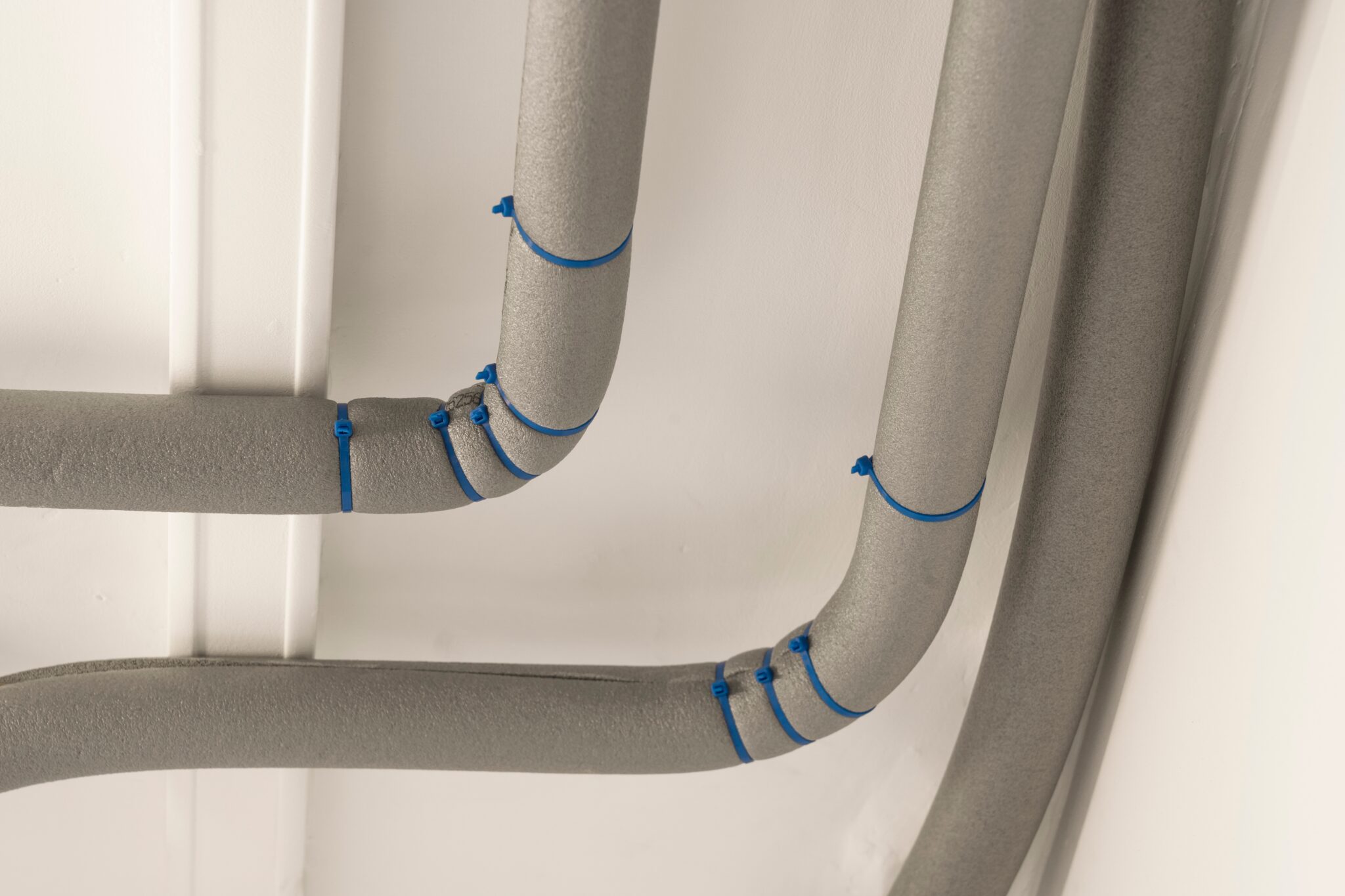 Insulate your pipes
In very cold weather, your home's plumbing system is at risk of freezing. If this happens, your pipes might crack, causing flooding and blocked water systems that are costly to repair. Particularly, we recommend you insulate cold pipes in your loft, basement, and garage, as pipes in these spots are more prone to freezing.
As well as preventing cracked pipes, insulation also helps to reduce heat loss, lowing your energy bills as well.
Your heating engineer will identify pipes that need insulating, will choose the right insulation type for your home and will cut and fit the insulation over your pipes. Avoid water damage by keeping your pipes cosy this winter. Speak to a skilled heating engineer to request a quote.
FIND A HEATING ENGINEER
Bleed your radiators
Bleeding your radiators is a simple but important task that you need to carry out to ensure your heating system runs smoothly. Bleeding your radiators gets rid of air pockets that stop hot water from circulating properly. You can hire someone to bleed your radiators for you, although you should be able to do it yourself:
Make sure your heating is off and your radiators are cold
Place a cloth or bowl underneath the bleed valve and insert the bleed key into your radiator
Turn the key anti-clockwise until air starts to escape (you will be able to hear a hissing noise)
When water starts coming out, turn the key clockwise again to tighten the valve
Do the same for all the radiators in your home
Turn your heating on and check that your radiators are working properly
Usually, your radiators need bleeding if they take a really long time to heat up or if you can hear gurgling noises coming out of them. Bleeding them once a year is a good way to ensure they're working properly in preparation for the winter ahead.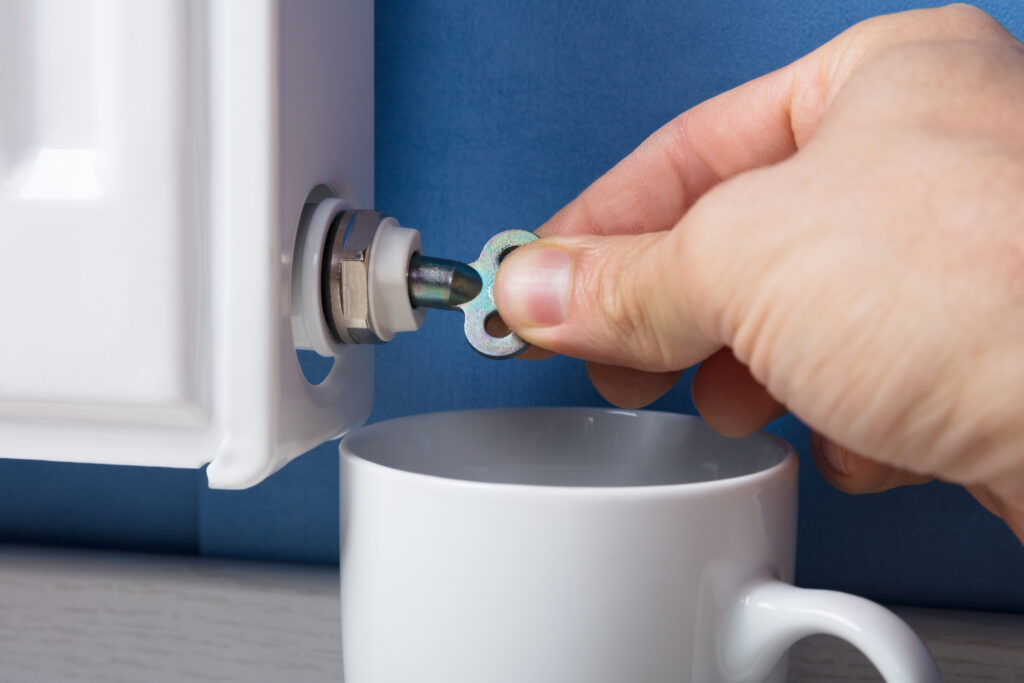 Get your roof serviced
A damaged roof can lead to serious flooding and structural problems. That's why getting your roof checked and regularly serviced is key to preventing highly expensive repairs when something goes wrong (particularly in the winter when the weather gets bad).
A professional roofer will be able to check your roof, repair any missing tiles or flashing, check for rust or corrosion and remove debris, all of which can cause serious damage to your roof.
Make sure they also check and clear your gutters of any debris, as this can also cause ice dams and leaks that can damage your roof and home.
Speak to a roof specialist today to request a quote.
FIND A LOCAL ROOFER
Taking a proactive approach to prepping for the long winter ahead is a great way to prevent costly repairs and unnecessarily high energy bills this winter.
As well as these 5 winter-proofing tasks, we also recommend considering energy-efficient renovations like loft insulation and cavity wall insulation, as they will significantly reduce your energy bills and help you keep warm this winter. To find out more, check out our blog on the top energy efficient improvements you should be considering now.
For all your winter-proofing tasks, our tradespeople are here to help.
FIND A LOCAL TRADESPERSON

#Prep #home #cold #weather #Rated #People #Blog