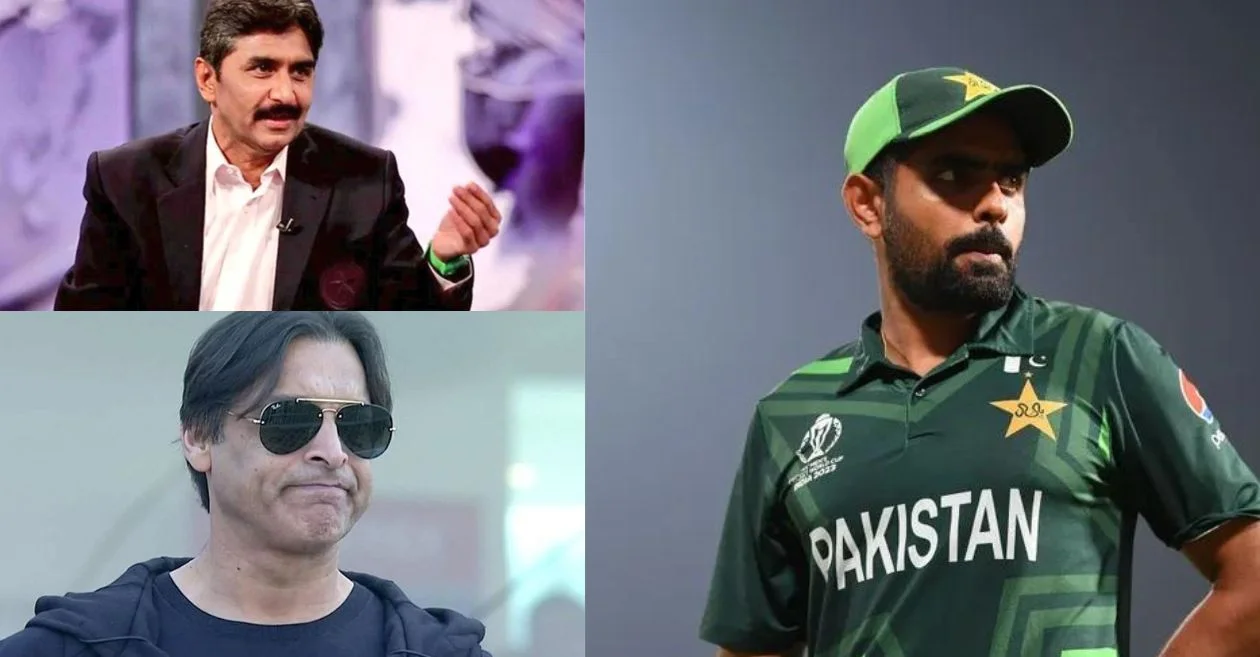 Former Pakistan cricket legends Javed Miandad and Shoaib Akhtar have strongly criticized the Pakistan Cricket Board (PCB) for what they perceive as pressuring Babar Azam to resign from the captaincy.
Babar Azam's resignation
Babar, the right-handed batting sensation, took a significant step by resigning from the captaincy of the Pakistan cricket team across all formats. This decision was prompted by Pakistan's lackluster performance in the ICC Cricket ODI World Cup 2023, where they failed to secure a spot in the semifinals. The team faced a setback, losing five out of the nine group-stage fixtures, leading to Babar'ss announcement of stepping down from his leadership role.
Following a meeting with PCB Chairman Zaka Ashraf, Babar formalized his resignation. The PCB swiftly named the replacements, with opening batter Shan Masood taking charge in Test cricket and fast bowler Shaheen Afridi assuming the captaincy for T20Is.
Javed Miandad's concerns
Javed Miandad, one of Pakistan's greatest batters, expressed concern over the decisions made by the PCB management committee regarding Babar. He questioned the haphazard nature of these decisions and warned that such actions could have detrimental effects on Pakistan cricket in the long run.
"There was no need to remove Babar from the captaincy. They have acted in haste and in the process also shown no respect for a player like Babar. Didn't other teams lose in the World Cup or perform badly? Are their captains being treated the way Babar has been treated?," Miandad was quoted as saying by The Times of India.
"The board played a big role in disturbing the team during the World Cup with its games on the sidelines and the correct thing would have been to stick with Babar and give him more team as he is our best player," the 66-year-old concluded.
Shoaib Akhtar's disapproval
Akhtar, while sharing his disapproval of Babar's resignation, particularly criticized the quick removal of Babar from the Test captaincy. The 48-year -old argued that Babar should not have been hastily removed, even if he had previously expressed reluctance to captain all formats. Akhtar also pointed out the lack of patience within the PCB board, suggesting that Babar should have been given a grace period of around one and a half months before any formal announcement or pressure
"The treatment with Babar Azam (by PCB) was unjust. I categorically say that in such a short time, he should not have been removed from the captaincy of Test matches. Even though he said he didn't want captaincy of all formats and the board was insisting on him captaining Test matches, he shouldn't have resigned, and he shouldn't have been pushed out," Akhtar said. 
"They should have given him 1.5 months without saying a word, but the board didn't do that. We are experts in removing someone from their position and this is how the entire management of Pakistan works, just remove and banish. There has been injustice with Babar," Akhtar added," the Rawalpindi-born cricketer concluded.
#Pakistans #veterans #Javed #Miandad #Shoaib #Akhtar #criticize #PCB #Babar #Azams #captaincy #exit