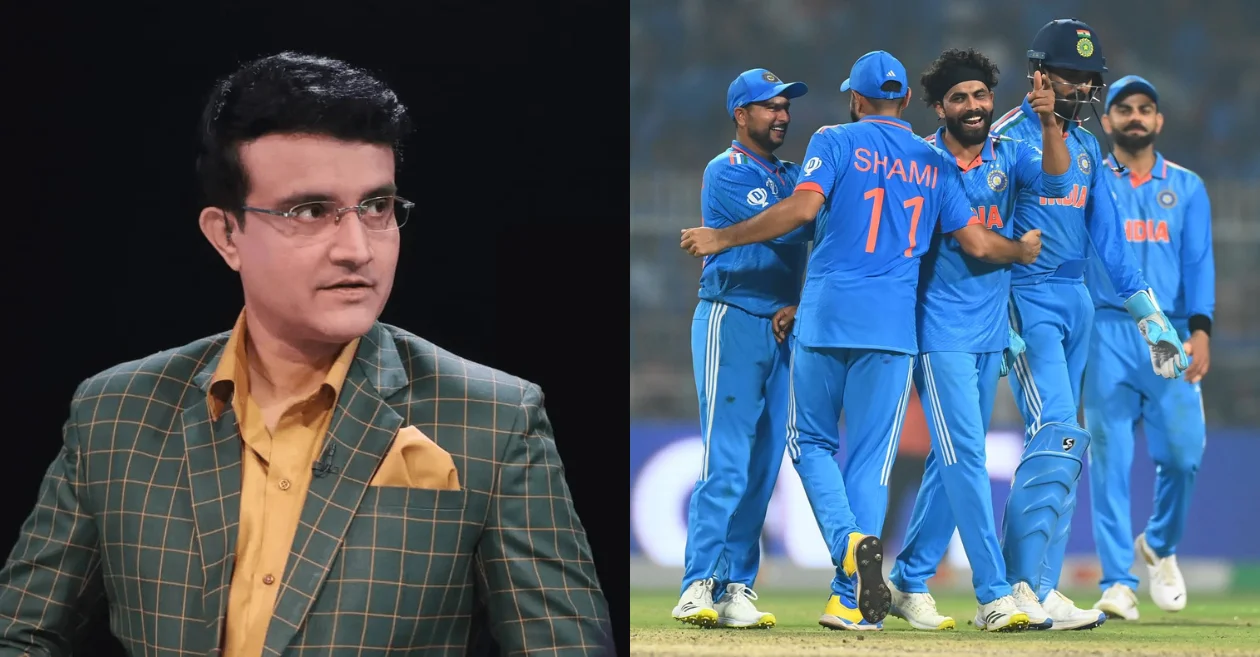 The cricketing world is abuzz with excitement as the ODI World Cup 2023 advances into its knockout stage in a few days. Although every team has performed exceptionally well in the world event, one side that has stood out among all is Team India.
The Men in Blue effortlessly cruised through the league stage with an unbeaten streak and are now set to face the semi-final challenge. However, amidst the cheers and celebrations, former Indian skipper Sourav Ganguly has stepped in to provide a substantial reality check to the hosts.
Bowling brilliance: India's weapon of choice
Undoubtedly, one of the standout features of India's campaign in the ODI World Cup has been its bowling attack. With a fiery and relentless pace battery, the Indian bowlers have been dismantling opposition line-ups with precision and flair. Spearheaded by the prolific Mohammed Shami, who boasts an impressive tally of 16 wickets, the likes of Jasprit Bumrah and Mohammed Siraj have complemented the attack by consistently taking early wickets. Spinners Ravindra Jadeja and Kuldeep Yadav have added finesse to the bowling line-up with their pinpoint accuracy.
Sourav Ganguly's reality check: 2003 vs 2023
Amidst the widespread applause for India's current pace attack, Ganguly, known for his forthright opinions, has injected a dose of reality. Referring to the revered 2003 World Cup pace trio of Ashish Nehra, Zaheer Khan, and Javagal Srinath, the 51-year-old asserted that the current attack cannot be definitively labelled as the best ever.
"I can't say this is the best-ever Indian pace attack to date. In the 2003 World Cup, (Ashish) Nehra, Zaheer (Khan), and (Javagal) Srinath also bowled brilliantly," Ganguly stated in an interview with Sports Tak.
It's noteworthy to highlight that Zaheer (18 wickets), Srinath (16), and Nehra (15) played a crucial role in propelling India to the finals of the 2003 World Cup under Ganguly's captaincy.
Ganguly's Praise for Bumrah, Shami and Siraj
However, Ganguly was quick to shower praise on the trio of Bumrah, Shami, and Siraj. Acknowledging the excitement that the current pacers bring to the game, highlighting the impact of having Bumrah in the squad.
"But yeah, it's exciting to see Bumrah, Shami and Siraj bowl. It's a big difference when you have Bumrah. There's pressure from both ends as it is always about bowing in pairs. Bumrah makes a massive impact on the other two as well," the former India captain added.
#ODI #World #Cup #Sourav #Ganguly #Team #India #big #reality #check #ahead #semifinal