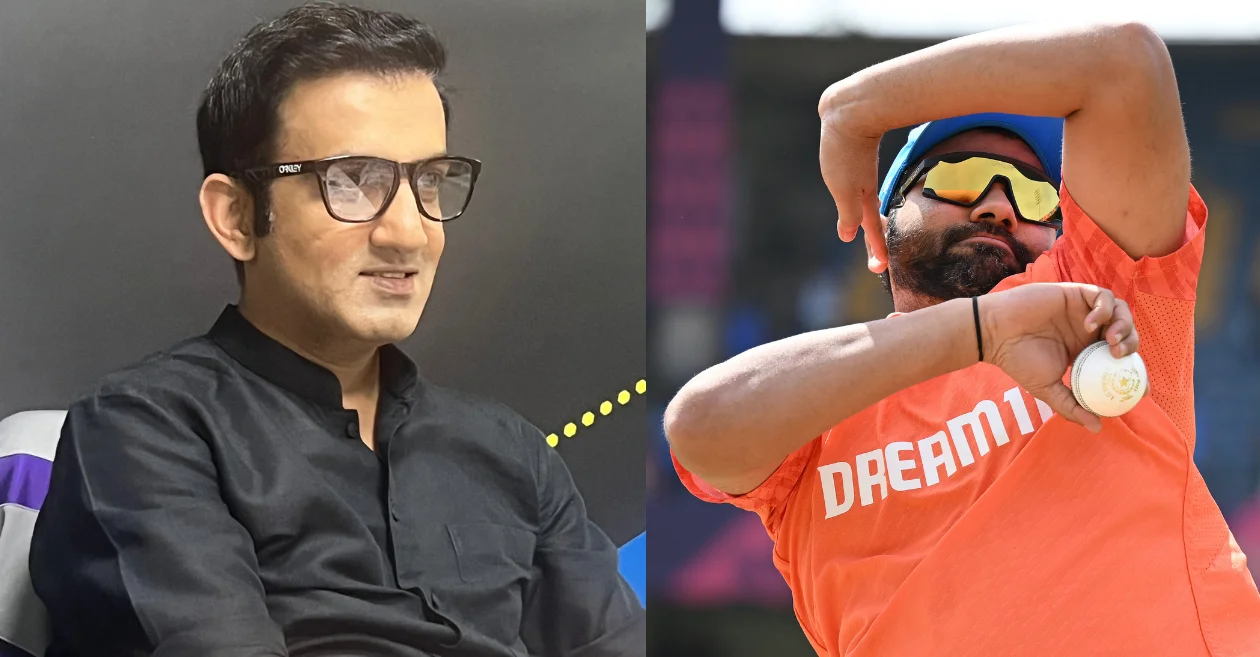 India's remarkable journey in the ODI World Cup 2023 has been extraordinary, securing victories in all nine league-stage fixtures. The hosts' dominance has been a testament to their collective heroism, with each player delivering stellar performances, contributing to their unbeaten streak.
The Men in Blue showcased a relentless pursuit of excellence, with thumping displays against every rival. The harmonious synergy among the players has been evident, as they brought out their best on the field, underscoring a shared commitment to the team's winning cause.
As India gear-up to take on New Zealand in the first semi-final on Tuesday (November 15) at the Wankhede Stadium in Mumbai, former Indian cricketer Gautam Gambhir has presented his views on the charismatic leadership of Rohit Sharma throughout the ongoing ICC event.
'He has made that dressing room a very secure dressing room': Rohit Sharma
Gautam praised Rohit, emphasizing the importance of a captain providing security to the team. The cricketer turned commentator highlighted the 36-year-old's success in the IPL, winning five trophies, and his impressive winning ratio in international games.
Beyond statistics, Gambhir noted that the Hitman has created a secure and positive atmosphere in the dressing room, attributing these qualities to his leadership success.
"A good captain and leader give you security, which makes the dressing room secure, not only for himself but for the other 14 players as well. And Rohit Sharma has done that. That's why he has won five IPL trophies; that's where his winning ratio when he started playing all those international games has been fabulous. If you go by the stats and the trophies, he (Rohit) ticks all the boxes. But the most important thing is he has made that dressing room a very secure dressing room," Gambhir said during a chat on Star Sports.
Drawing comparisons between Rohit Sharma and other former captains
Gambhir further underlined the impactful leadership style of Rohit, emphasizing the significance of a captain publicly expressing belief in his players and providing them with extended opportunities. The Delhi-born cricketer contrasted the southpaw's approach with some past Indian captains, suggesting that his unwavering support and belief in his team members set him apart as a leader.
"When the captain comes out and talks in his post-match presentation that he believes in his players and gives them longer runs, it makes you believe how much your captain is backing you. And that is the difference between Rohit Sharma as a leader, compared to some other captains that have captained previously for India," the 42-year-old added.
#ODI #World #Cup #Gautam #Gambhir #issues #massive #remarks #Rohit #Sharmas #leadership