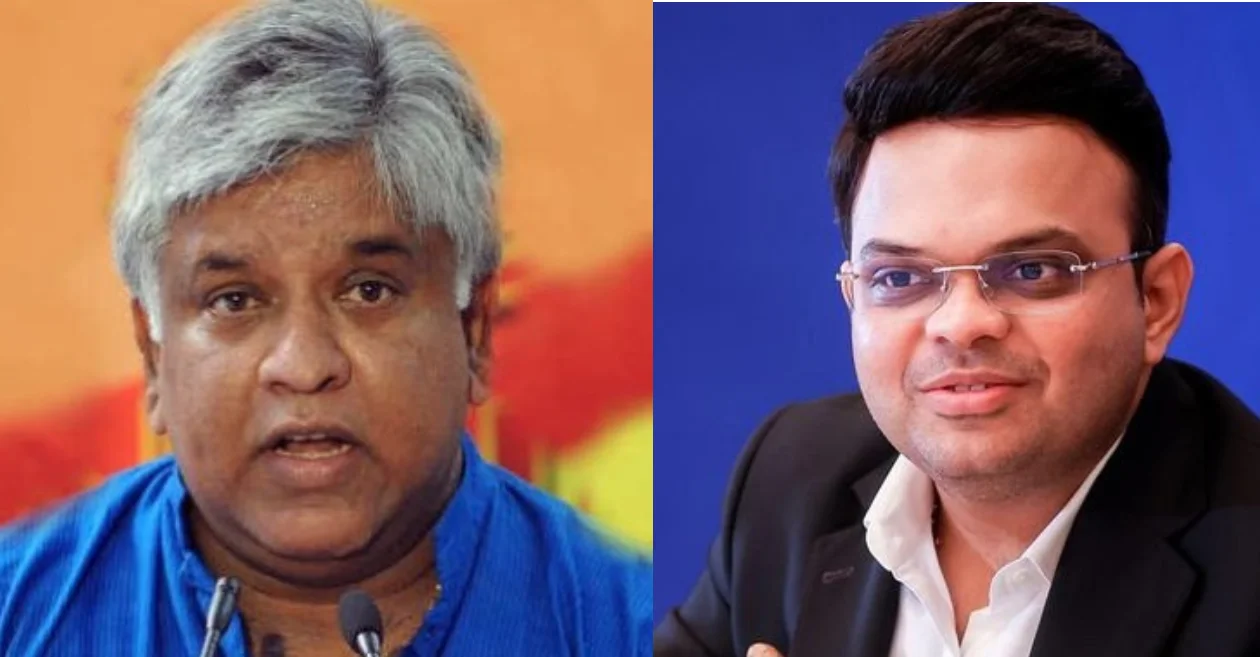 Sri Lanka cricket is going through a tumultuous period, marked by dismal performance in the ODI World Cup 2023. Compounding their challenges, the International Cricket Council (ICC) has swiftly suspended Sri Lanka Cricket's (SLC) membership due to immediate concerns about government interference. The development underscored a challenging phase for Sri Lankan cricket, both on and off the field.
Amidst unfolding events, Arjuna Ranatunga, the former skipper of Sri Lanka, has made weighty accusations against Jay Shah, the secretary of the Board of Control for Cricket in India (BCCI). Ranatunga alleges that Shah has exerted undue influence and interference in the affairs of Sri Lanka Cricket, bringing to light a contentious dimension to the ongoing developments in the cricketing realm.
Ranatunga's allegation on Jay Shah
Ranatunga asserted that a perceived connection between SLC officials and Jay Shah has led the BCCI to believe they can exert undue influence and control over Sri Lanka Cricket.
"Because of the connection between SLC officials and Jay Shah they (the BCCI) are under the impression that they can trample and control SLC," Ranatunga said, as quoted by the Sri Lankan newspaper Daily Mirror.
'He is only powerful because of his father': Ranatunga
Ranatunga further claimed that Shah is effectively running Sri Lanka Cricket, attributing the challenges faced by SLC to pressure exerted by Shah. The former left-handed batter mentioned that Shah's influence stems from his father's (Amit Shah) role as India's Home Minister, expressing concern about external forces negatively impacting the administration of Lankan cricket.
"Jay Shah is running Sri Lanka Cricket. SLC is being ruining because of pressure from Jay Shah. One man in India is ruining Sri Lankan cricket, he is only powerful because of his father (Amit Shah), who is India's home Minister," the 59-year-old added.
#ODI #World #Cup #Sri #Lanka #skipper #Arjuna #Ranatunga #draws #allegations #BCCI #secretary #Jay #Shah