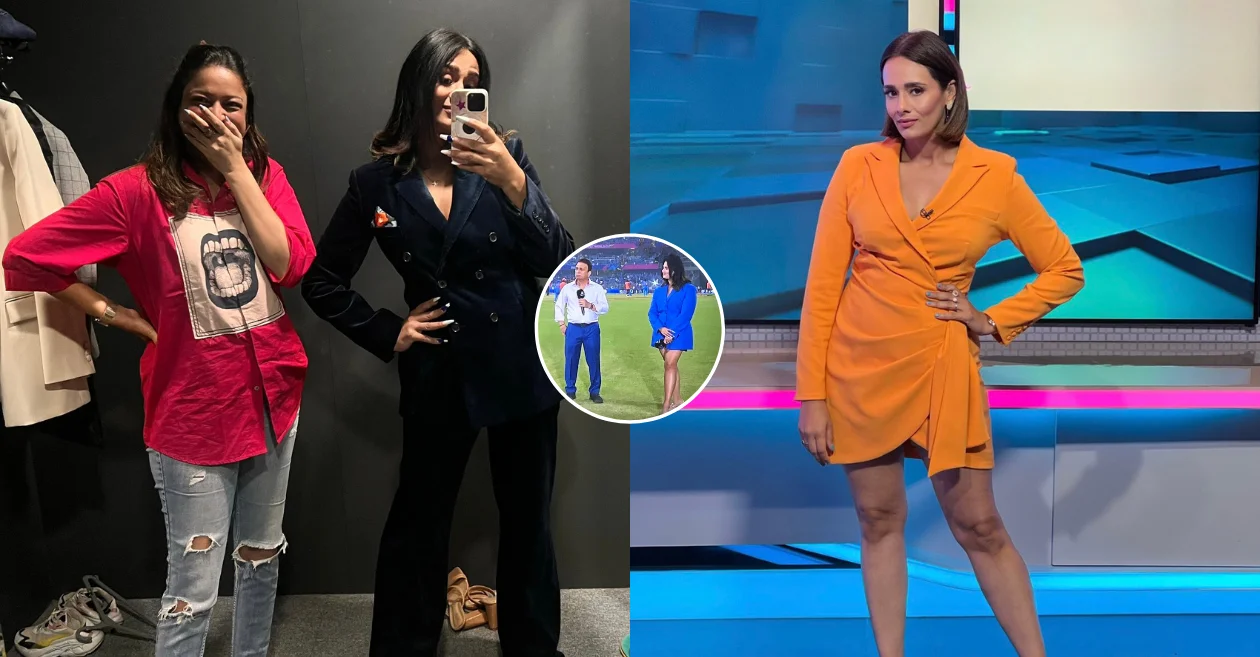 In the world of sports commentary, where expertise and insight should be the focal point, unfortunately, there are times when the spotlight shifts to irrelevant aspects. Recently, Mayanti Langer, one of India's esteemed sports presenters, found herself at the centre of unwarranted attention and criticism during the ODI World Cup 2023 after a viral picture of her hosting the semi-final clash between India and New Zealand ignited a storm of body-shaming comments.
The focal point of the controversy surrounding Mayanti was her choice of attire, which was a blue blazer dress that triggered a wave of stereotypical and disrespectful remarks from online trolls.
The trolling fiasco surrounding Mayanti Langer
As the picture circulated on the internet, trolls took it upon themselves to criticize Mayanti's outfit choices. From mocking comments about forgetting to wear trousers to distasteful jokes implying the sharing of a two-piece suit, the trolls stooped to low levels. Some even insinuated that Mayanti couldn't afford the complete outfit, adding a financial angle to their unsolicited opinions.
Mayanti Langer's epic response
In the face of adversity, Mayanti exhibited courage, wit, and grace. Rather than succumbing to the negativity, she responded to the trolls with a befitting retort that not only shut down the criticism but also delivered a powerful message about respect and gender sensitivity in the sports broadcasting arena.
Mayanti clarified that what she wore was a 'Blazer dress,' a fashion choice that combines the sophistication of a blazer with the flair of a dress. In a tweet dripping with sarcasm, she addressed the concerns about budgets and alterations to the image, stating, "Fear not, we can afford a full suit for the Final." This response not only showcased Mayanti's resilience but also highlighted the absurdity of the criticism directed at her attire.
"So moved by your genuine concern regarding budgets. Concerns that have me tagged in innumerable posts, my family and friends being inundated by images, some altered perhaps to play down the atrocity of a Blazer dress.  Fear not, we can afford a full suit for the Final," tweeted Mayanti.
So moved by your genuine concern regarding budgets. Concerns that have me tagged in innumerable posts, my family and friends being inundated by images, some altered perhaps to play down the atrocity of a Blazer dress 🫣 Fear not, we can afford a full suit for the Final 🥹 pic.twitter.com/cCNv32iqTq

— Mayanti Langer Binny (@MayantiLanger_B) November 18, 2023

#Mayanti #Langer #fitting #reply #shut #trolls #buzzing #viral #blue #blazer #dress #ODI #World #Cup