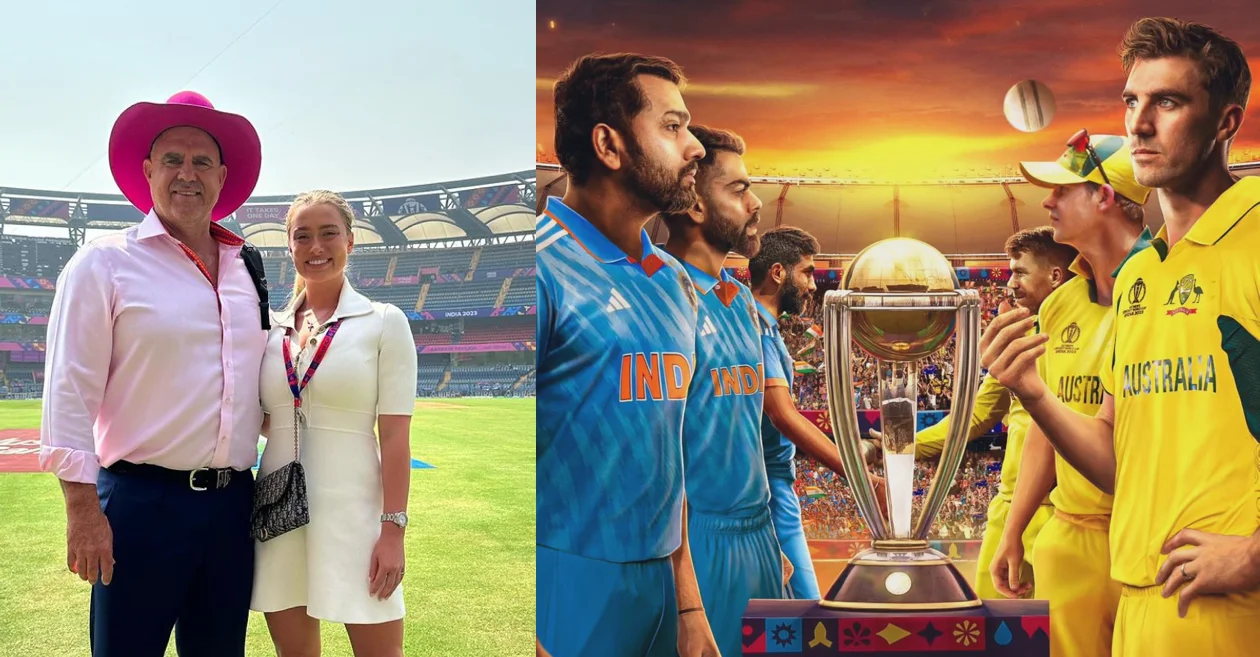 The ICC Men's Cricket World Cup 2023 hosts, India, are set for an epic showdown in the finale as they face the five-time champions Australia at the Narendra Modi Stadium in Ahmedabad.
India have clinched the World Cup title twice before, in 1983 and 2011, with the latter being the last time the tournament was held in India. Since then, the Men in Blue have secured victory in only one ICC event, the 2013 Champions Trophy in England, and they are eager to break their trophy drought on home soil.
On the other hand, Australia stands as the most successful ODI team, boasting victories in the 1987, 1999, 2003, 2007, and 2015 competitions. They hold the unique distinction of being the only team to secure three successive ODI titles.
The grand finale between India and Australia
In the upcoming clash, Jasprit Bumrah and Mohammed Siraj are anticipated to spearhead India's bowling attack, complemented by the highest wicket-taker of CWC 2023, Mohammed Shami, and wrist-spinner Kuldeep Yadav as automatic selections. The versatile Ravindra Jadeja slots in as the third spinner.
India's batting lineup is formidable on paper, featuring cricket superstars. Virat Kohli, who recently surpassed Sachin Tendulkar's all-time ODI centuries' record, leads a star-studded cast including Rohit Sharma, Shubman Gill, Shreyas Iyer and KL Rahul, all in sublime form.
Meanwhile, Australia's batters bring rich experience in Indian conditions, with many of them connected to Indian Premier League (IPL) franchises. David Warner, Steve Smith, Mitchell Marsh, Marcus Stoinis, Glenn Maxwell and Cameron Green spend significant time playing in Indian conditions. And among them Warner, Marsh and Maxwell have scored big hundreds in this World Cup.
With the batting-friendly surface at the Narendra Modi Stadium, cricket enthusiasts can anticipate a run fest as both teams showcase their prowess in this much-awaited finale.
Matthew Hayden's bold prediction for the winner of CWC 2023
In a recent cricketing revelation, former Australian cricketer Matthew Hayden has made a daring prediction for the eventual winner of the Cricket World Cup 2023. The cricketing legend, known for his aggressive batting style during his playing days, shared his insights during a chat with the ICC, sparking discussions among fans and experts alike.
Hayden, a two-time World Cup winner with Australia in 2003 and 2007, expressed his views on the upcoming CWC 2023 final, confidently naming the team he believes will emerge victorious. While acknowledging the competitive nature of the ongoing tournament and the presence of two strong contenders in the summit clash, Hayden firmly named the winning team that, according to him, possesses the right blend of talent, experience and form.
"Great matches and match ups. I believe India will win the World Cup and why they will win the World Cup is because they have the weight of 1.3 billion people behind them. They are playing great cricket. They are playing great cricket under pressure. They are playing cricket where they are very together," said Hayden.
He added: "Their bowling unit is extremely experienced. Even Siraj as the youngest member of that squad, has now got considerable experience. Kohli's form I mean, goodness, that's over 700 runs in this tournament. Rohit's form. Shubman's class. Shreyas Iyer's now absolute resurgence throughout his World Cup. [It] Puts them as undeniable favourites.
"But there's an x-factor, and that is Australia are winners. We've on this tournament more than anyone else in the competition. We've won it regularly and boy, here we are again. Going to be one of the great matches and match ups through this World Cup, but my heart tells me that I'd love to see Australia at least compete and win. But I really believe that India have got the edge over every side during this World Cup."
#Matthew #Hayden #predicts #winner #ODI #World #Cup #India #Australia