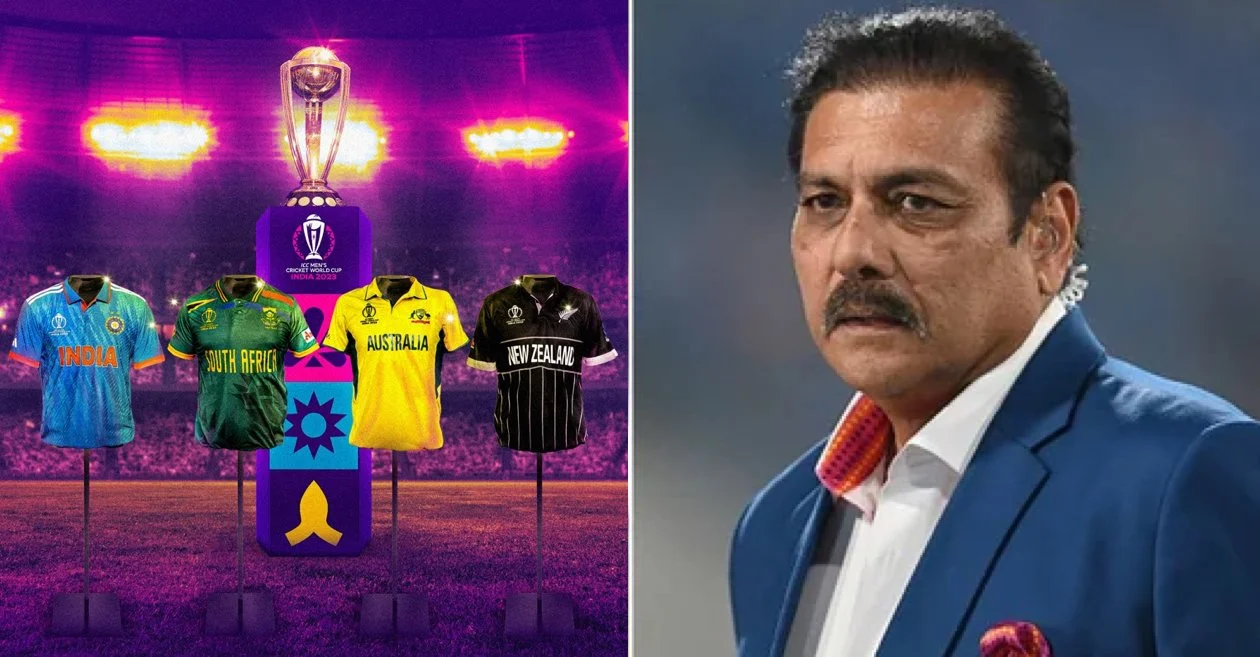 Former India head coach Ravi Shastri has stepped into the realm of predictions, offering his insights into the potential finalists of the ongoing ICC Men's Cricket World Cup 2023. As the tournament reaches its pinnacle with the semifinals on the horizon, Shastri shared his thoughts on the teams that he believes will ultimately vie for the coveted title.
Semi-finalists for the ODI World Cup 2023
The semi-finalists for the ODI World Cup 2023 were confirmed with the wrapping of the league stage. The four teams advancing to the semi-finals are India, South Africa, Australia and New Zealand, a lineup reminiscent of the 2015 World Cup semi-finals.
Looking ahead to the upcoming semi-finals, India are scheduled to face New Zealand at Mumbai's Wankhede Stadium on Wednesday (November 15), while South Africa are poised to take on Australia in the second semi-final at Kolkata's Eden Gardens on Thursday (November 16).
Ravi Shastri's bold prediction
Shastri, known for his astute analysis, indicated that according to his assessment, India and Australia are the frontrunners to secure spots in the final showdown. Both teams have displayed commendable performances in the league stage, showcasing a blend of skill, strategy and resilience.
"On October 08, during India's first game of the tournament [against Australia], I said that this is the dress rehearsal of the final. I feel that these two sides will be seen clashing in the finals as well," said Shastri during ICC Quiz Night held at Glocal Junction in Mumbai.
Cricket enthusiasts eagerly await to see if Shastri's predictions align with the unfolding events on the field as the semifinals draw near, setting the stage for intense battles and determining which teams will emerge as the finalists of the ODI World Cup 2023.
#India #veteran #Ravi #Shastri #picks #finalists #ODI #World #Cup