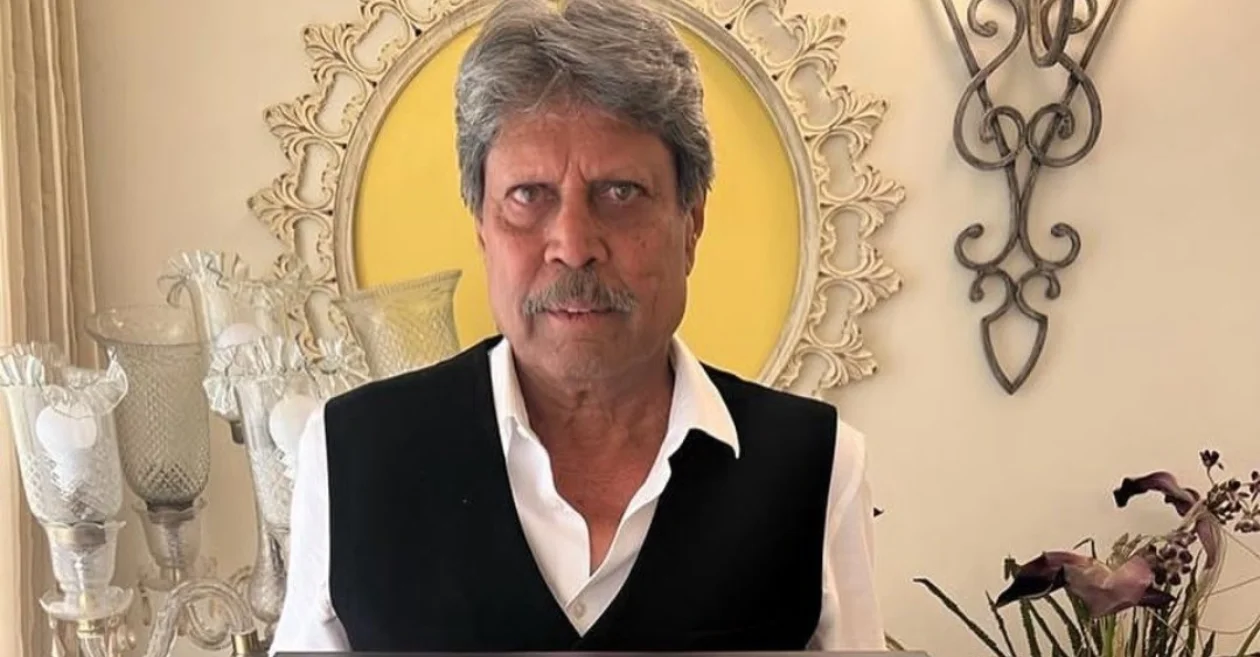 The grand finale of the ODI World Cup 2023 at the Narendra Modi Stadium was a star-studded affair, drawing notable personalities to witness the clash between cricket giants India and Australia. However, the absence of Kapil Dev, the iconic skipper who led the Indian cricket team to its historic first ODI World Cup triumph in 1983, became a topic of discussion and speculation.
The absence of the cricket legend added an unexpected twist to the event, prompting fans and cricket enthusiasts to reflect on the significance of honouring the heroes of the past in celebrating the sport's present and future.
In response to the controversy, Kapil shed light on the situation, revealing the truth about his invitation for the pinnacle showdown in Ahmedabad.
Kapil Dev's shocking statement
Kapil revealed that he didn't attend the event as he wasn't invited. Expressing a desire for the entire 1983 World cup winning team to join him for the mega battle, the 64-year-old mentioned that the omission might be due to the enormity of the event and the busy schedules of those involved, leading to oversights in extending invitations.
"I wasn't invited. They didn't call me so I did not go. As simple as that. I wanted the whole '83 team to be there with me but I guess due to the fact that it's such a big event and people are so busy handling responsibilities, sometimes they forget," Kapil said to ABP news.
India's heartbreaking loss
In the ultimate encounter, Australia secured their sixth ODI World Cup title, triumphing over the Men in Blue by a margin of six wickets. The formidable Australian bowling lineup showcased their prowess, limiting the dominant Indian batting to a modest total of 240 runs in the allotted 50 overs. And then, demonstrating resilience and skill, the Aussies successfully chased down the target of 241 runs in just 43 overs, losing four wickets in the process. The victory solidified Australia's cricketing legacy, highlighting their adeptness in both batting and bowling departments on the grandest stage.
#India #veteran #Kapil #Dev #huge #statement #attending #ODI #World #Cup #final