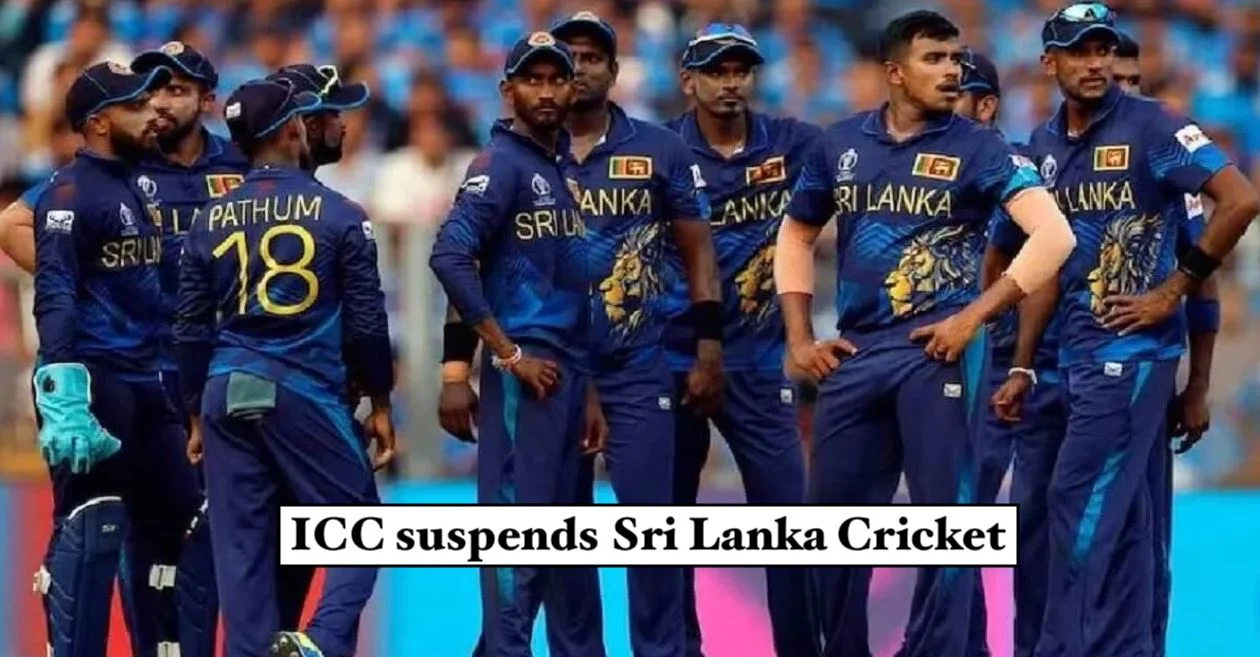 In a significant development, the International Cricket Council (ICC) has taken a strict decision to suspend Sri Lanka Cricket's (SLC) membership of the ICC with immediate effect.
Reason behind Sri Lanka Cricket's suspension
The announcement was made by the ICC through an official statement on Friday night, highlighting that SLC had violated its obligations as a member, particularly regarding the mandate to manage its affairs autonomously and without government interference.
"Sri Lanka Cricket is in serious breach of its obligations as a Member, in particular, the requirement to manage its affairs autonomously and ensure that there is no government interference in the governance, regulation and/or administration of cricket in Sri Lanka," stated the ICC in its release, leaving the specifics of the suspension to be determined in the upcoming ICC Board meeting.
The ICC Board is scheduled to convene on November 21, where the future course of action and the terms of Sri Lanka's suspension are expected to be clarified.
Sri Lanka's cricket team's performance at the ODI World Cup 2023
The decision came at a challenging time for the Sri Lankan men's cricket team, as they have struggled in the ODI World Cup 2023, winning only two out of their nine league matches. Their current position at number 8 in the points table underscores a challenging campaign with just three matches remaining in the league stage.
The suspension marks a significant setback for Sri Lanka Cricket and raises questions about the potential impact on their participation in international cricket events. The cricketing community awaits further details following the ICC Board meeting to gain a comprehensive understanding of the implications and conditions surrounding the suspension.
#ICC #suspends #Sri #Lanka #Cricket #reason