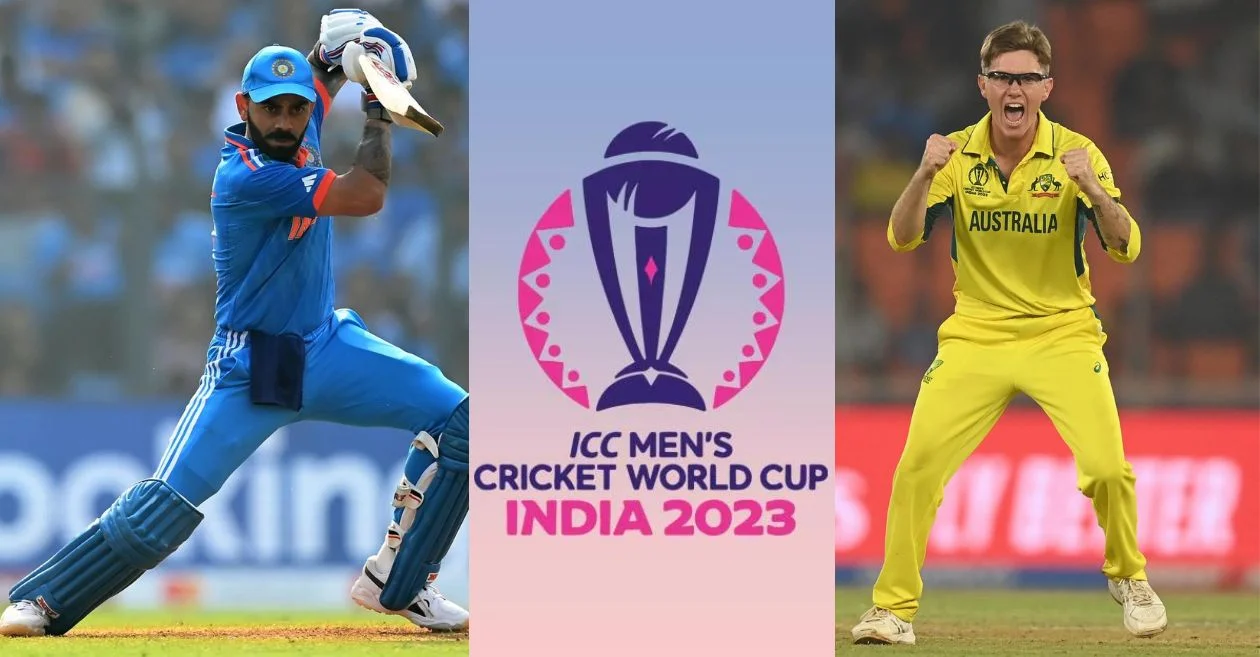 The ODI World Cup 2023 has entered its concluding phase following the completion of all matches in the league stage. A total of 45 matches were contested during this stage, and four leading teams have secured berths in the semi-finals.
Hosts India currently lead the points table with a flawless record, having emerged as the sole unbeaten side with 9 victories from all 9 games in the tournament, accumulating 18 points. South Africa holds the second position with 14 points, having achieved 7 wins from 9 matches.
Similarly, Australia and New Zealand occupy the third and fourth spots with 14 and 10 points, respectively. Australia secured victories in 7 out of 9 games, while the Black Caps triumphed in 5 matches.
Pinnacle performers shine bright
The contribution of several players proved pivotal to their respective teams' success in this ongoing multi-team event. From batters to bowlers, certain standout performers showcased top-notch cricketing skills and maintained exceptional consistency, asserting their dominance on the statistical charts.
Following the league stage, Virat Kohli, the global superstar of the game, emerged as the leading run-scorer, while Australian spinner Adam Zampa claimed the pinnacle as the highest wicket-taker. With these outstanding individual performances in mind, let's have a look at the best playing XI for the ODI World Cup 2023.
ODI World Cup 2023, Best Playing XI of the Tournament:
Rohit Sharma (India)
Matches: 9 | Runs: 503 | Highest Score: 131 | Average: 55.88 | 100s: 1 | 50s: 3
Quinton de Kock (South Africa)
Matches: 9 | Runs: 591 | Highest Score: 174 | Average: 65.66 | 100s: 4 | 50s: 0
Rachin Ravindra (New Zealand)
Matches: 9 | Runs: 565 | Highest Score: 123* | Average: 70.62 | 100s: 3 | 50s: 2
Virat Kohli (India)
Matches: 9 | Runs: 594 | Highest Score: 103* | Average: 99 | 100s: 2 | 50s: 5
Daryl Mitchell (New Zealand)
Matches: 9 | Runs: 418 | Highest Score: 130 | Average: 59.71 | 100s: 1 | 50s: 2
Glenn Maxwell (Australia)
Matches: 7 | Runs: 397 | Highest Score: 201* | Average: 79.40 | 100s: 2 | 50s: 0 | Wickets: 5 | Eco: 4.95 | BBI: 2/34
Marco Jansen (South Africa)
Matches: 8 | Runs: 157 | Highest Score: 75* | Average: 39.25 | 100s: 0 | 50s: 1 | Wickets: 17 | Eco: 6.41 | BBI: 3/31
Ravindra Jadeja (India)
Matches: 9 | Runs: 111 | Highest Score: 39* | Average: 55.50 | 100s: 0 | 50s: 0 | Wickets: 16 | Eco: 3.97 | BBI: 5/33
Adam Zampa (Australia)
Matches: 9 | Wickets: 22 | Eco: 5.36 | BBI: 4/8 | Average: 18.90
Dilshan Madushanka (Sri Lanka)
Matches: 9 | Wickets: 21 | Eco: 6.70 | BBI: 5/80 | Average: 23.00
Jasprit Bumrah (India)
Matches: 9 | Wickets: 17 | Eco: 3.65 | BBI: 4/39 | Average: 15.64
Rassie van der Dussen (South Africa) (12th man)
Matches: 9 | Runs: 442 | Highest Score: 133 | Average: 55.25 | 100s: 2 | 50s: 2
#Virat #Kohli #Adam #Zampa #playing #ODI #World #Cup