As the cricketing world gears up for the much-anticipated ICC Cricket World Cup 2023 final between India and Australia, the broadcasting arena is ready to showcase a stellar lineup of digital presenters and TV anchors. The final promises not only an epic on-field battle but also an engaging off-field experience, thanks to the talented individuals set to bring the action to screens worldwide.
Dynamic lineup of sports presenters and anchors
In anticipation of the much-awaited summit clash, Star Sports India – the official broadcaster of CWC 2023 – and the ICC have unveiled the dynamic line-up of digital presenters and TV anchors, featuring prominent names like Mayanti Langer Binny and Bhavna Balakrishnan, alongside former Indian Tennis player Tanvi Shah.
Mayanti Langer, known for her in-depth analysis and charismatic on-screen presence, last night shut down the trolls targeted at her blazer dress which she wore during the semifinal match between India and New Zealand at the Eden Gardens, Kolkata.
Here's the complete list of digital presenters and TV anchors for ODI World Cup 2023 final:
Mayanti Langer, Nashpreet Kaur, Bhavna Balakrishnan, Jatin Sapru, Neroli Meadows, Tanay Tiwari, Suren Sundaram, Vindhya Vishaka, Crystal Arnold, Tanvi Shah and Ridhima Pathak.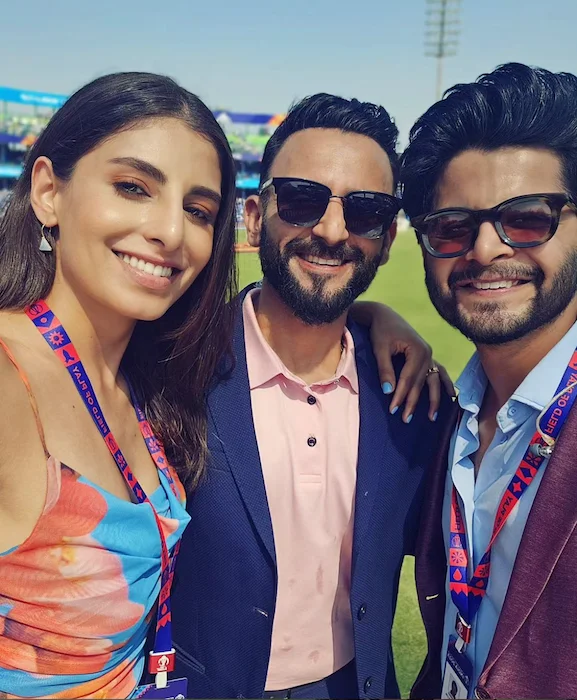 #Mayanti #Langer #Bhavna #Balakrishnan #Tanvi #Shah #Full #list #digital #presenters #anchors #CWC #final