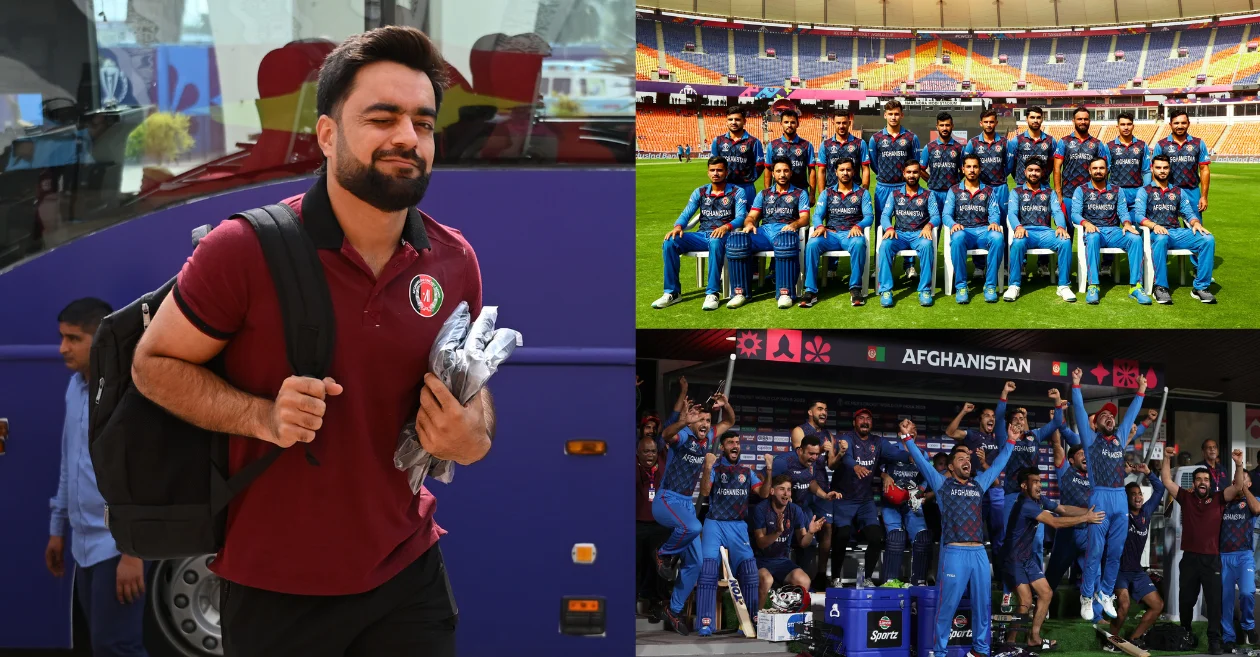 The ODI World Cup 2023 has undoubtedly been a rollercoaster of emotions, with each team fighting tooth and nail to secure a coveted spot in the top four. As the dust settles on the league stage, Afghanistan finds themselves on the unfortunate side of the bracket, having narrowly missed out on a semi-final berth. Despite the heartbreak, there's a prevailing sentiment of pride and accomplishment within the Afghan camp and the same was conveyed by star Afghan spinner Rashid Khan.
Afghanistan's cricketing saga
Afghanistan's sensational journey in the World Cup unfolded like a captivating cricketing saga. The team's stellar performances left the global cricketing community in awe, securing victories over cricketing powerhouses like Pakistan, England, and Sri Lanka. These triumphs etched a historic chapter in Afghanistan's cricketing journey, showcasing their mettle on the grand stage.
The match against Australia added another layer to Afghanistan's narrative in the World Cup. The spirited Afghan side had Australia on the ropes until Glenn Maxwell's heroics snatched victory away. Nevertheless, the resilience displayed in that match echoed the newfound strength and competitiveness within the Afghan squad.
Record-breaking achievements
The conclusion of Afghanistan's World Cup campaign saw them amassing four wins out of nine matches, a record-breaking achievement for a team that had previously won only one match in World Cup history. The emergence of young talents stepping up to the occasion was a notable highlight, underscoring the promising future of Afghan cricket.
Rashid Khan reflects on Afghanistan's performance
Reflecting on the remarkable journey, star Afghan spinner Rashid Khan shared his thoughts on the team's performance. Rashid went on to express his pride in the team's achievements, especially lauding the youngsters who were experiencing their first-ever ODI World Cup. Looking ahead, he also acknowledged the responsibility that now rests on Afghanistan's shoulders after a promising campaign.
"We just enjoyed our competition (the World Cup). We enjoyed our cricket and that is how we performed so well. We reached this point and have that belief now that "we can". We made a lot of chances to qualify for the semi-finals, we created those chances through our talent and skills. It did not happen by itself," said Rashid.
"Everyone should be proud of it, especially the youngsters, a lot of who are having their first-ever ODI WC. We did a lot of things very well and winning the games in WC is massive for us. After this WC, there is a lot of responsibility on us, to not just participate, but to win games and set a mindset of going into the semis or finals," he added.
#proud #Rashid #Khan #reflects #Afghanistans #campaign #ODI #World #Cup