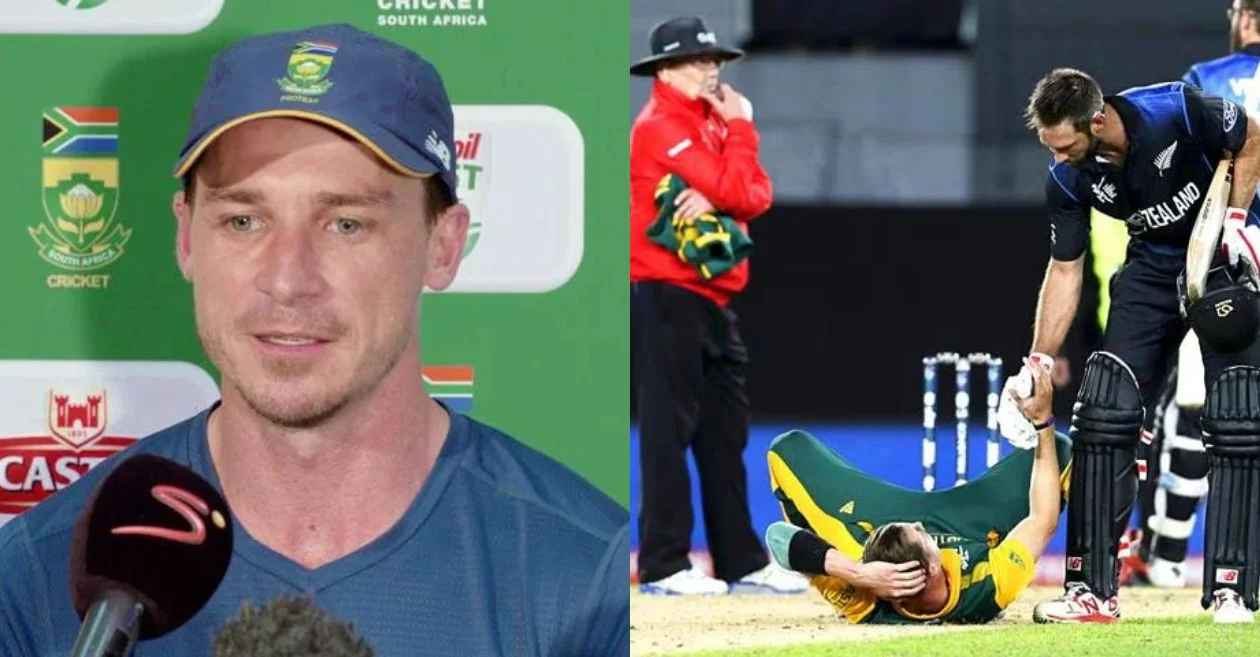 Dale Steyn took a poignant trip down memory lane, revisiting one of the painful chapters in South Africa's cricket history—the 2015 World Cup semifinal against New Zealand at Eden Park in Auckland.
In this rain-curtailed 43-over encounter, the Proteas, despite setting a formidable target of 297, suffered a devastating loss by four wickets. The hopes of reaching the final at the Melbourne Cricket Ground were crushed when Grant Elliott smashed Steyn for a six off the penultimate ball, reducing several South African players to tears.
Dale Steyn recalls South Africa's 2015 World Cup semifinal defeat
Reflecting on the aftermath, Steyn disclosed the emotional toll the defeat took on the team. It took nearly 24 hours for the players to cope with the heartbreak, and the subject became a taboo in subsequent discussions.
"I think we dealt with it really well in that 24 hours, and then we went home and everyone went our own way. But getting together the next time as a South African team and walking back to the dressing room, I felt like we hadn't spoken about what happened few months ago. And we needed to make sure that that elephant was out of that room. It was certainly still in the room for what I felt was a long time," Steyn was quoted as saying by ESPNcricinfo.
Steyn's professional approach and smiling through adversity
Steyn, being one of the senior players, shared how he maintained professionalism, wearing a smile despite the internal disappointment.
"I went into the dressing room and I sat down and I was like 'this is where you have to be the true professional you are. You are a senior player. I went around to some of the younger guys, the Quinton de Kocks. Morne [Morkel] was incredibly upset, visibly upset even on TV. But I thought to the public eye, when you're on TV, you have to maintain that professional image. Put a smile on your face, be professional when you've been beaten in a big game," the 40-year-old concluded.
South Africa's semi final challenge against Australia
After a subpar performance in 2019, South Africa find themselves in the ODI World Cup semi-finals once again, gearing up to face Pat Cummins' Australia on Thursday, November 16, at the iconic Eden Gardens in Kolkata.
#Dale #Steyn #opens #South #Africas #heartbreaking #defeat #Zealand #semifinal #ODI #World #Cup