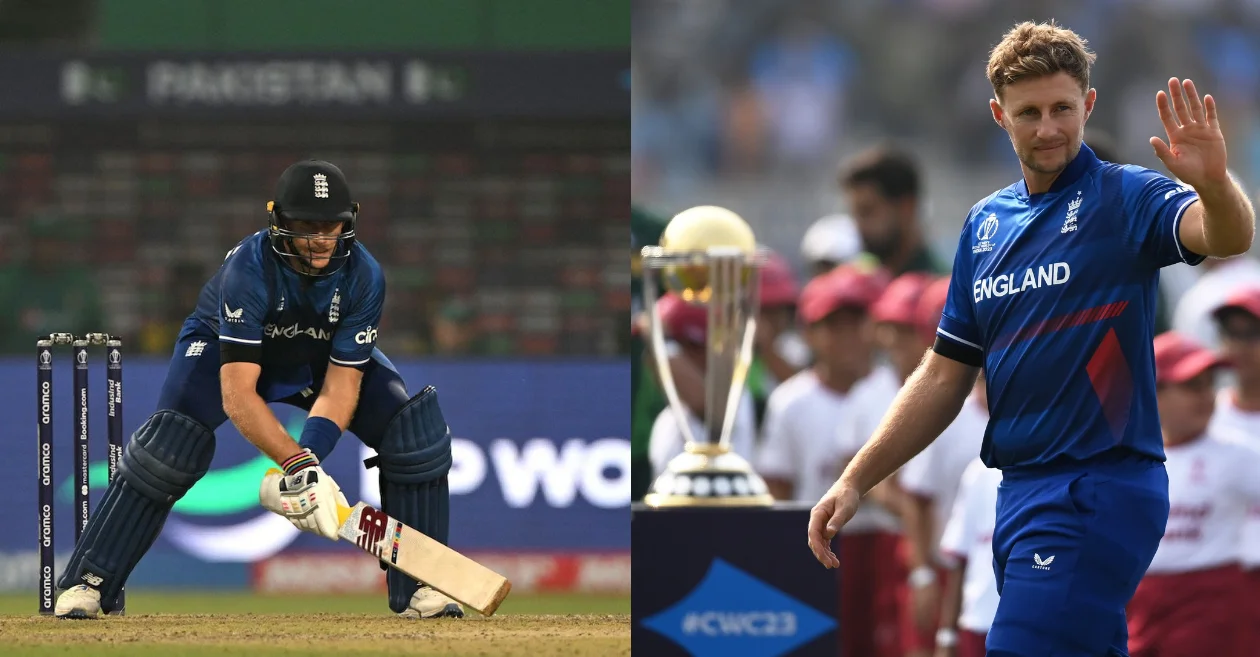 The ODI World Cup 2023 might not have unfolded as England had hoped, but in the midst of their disappointing campaign, there was a shining beacon in the form of Joe Root. The star batter concluded the tournament on a high note, etching his name in the record books as the first Englishman to cross the 1000-run mark in ODI World Cup history.
Root achieved the historic feat during England's last league stage match against Pakistan, where Root not only showcased his resilience but also demonstrated why he is a force to be reckoned with in the cricketing world.
Joe Root etches his name into the history books
Root's journey in the ODI World Cup 2023 might not have been as prolific as he anticipated, but he ensured that he would leave a lasting mark. In the final league stage match against Pakistan, the right-handed batter's brilliant innings of 60 runs, adorned with four boundaries, not only bolstered England's total but also propelled him past the coveted 1000-run milestone. This remarkable accomplishment reflects Root's consistency and class as a batsman, even in the face of adversity.
The achievement of entering the exclusive 1000-run club for Root comes on the heels of him recently surpassing the legendary Graham Gooch to become England's highest run-scorer in World Cup history. The updated list now stands at 1034 runs for Root, followed by 897 runs for Gooch. Root's feat is a testament to his skill, determination, and his ability to handle the pressure on the grandest stage.
Root joins the elite club of cricketing icons from across the world
By achieving this milestone, Root joins an illustrious group of cricketers who have breached the 1000-run mark in ODI World Cups. This exclusive club includes the likes of Sachin Tendulkar, Ricky Ponting, Virat Kohli, Kumar Sangakkara, David Warner and a few other cricketing icons.
Another significant record held by Root
Although Root couldn't touch the three-figure mark in the ODI World Cup 2023, he still holds the record for the most centuries by an English batsman in World Cup history with three centuries to his name. This statistic not only underscores his ability to anchor an innings but also highlights his penchant for delivering when it matters the most.
England's disastrous campaign
While Root's individual success is certainly a cause for celebration, it is impossible to overlook England's disastrous campaign in the ODI World Cup 2023. The defending champions faced a string of losses, with the defeat against Afghanistan standing out as a thunderbolt. The shocking early exit raised questions about the team's form and strategy, leaving them on the brink of missing out on the qualification for the Champions Trophy 2025.
#CWC #Joe #Root #England #batter #cross #1000run #mark #ODI #World #Cup #history