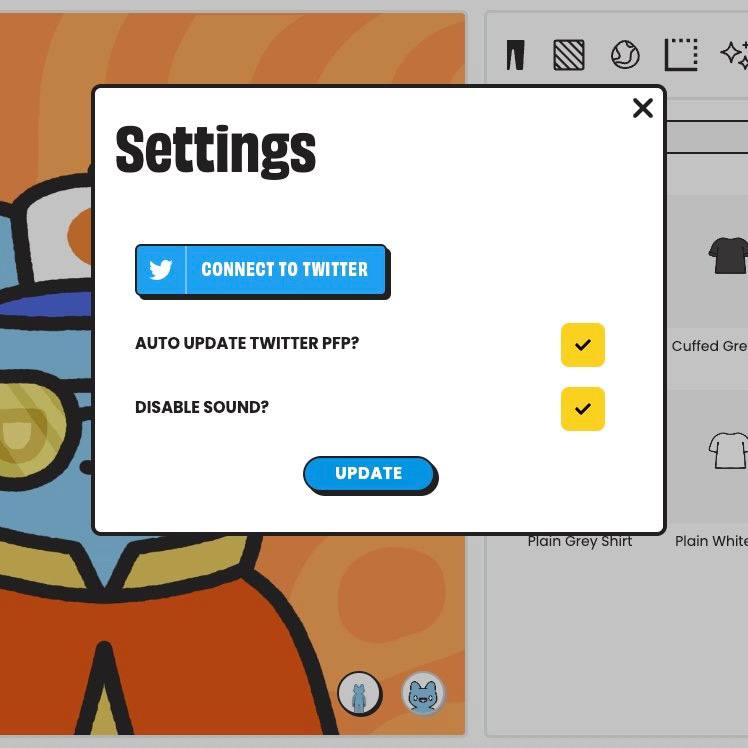 One of the most renowned NFT projects, Cool Cats is about to launch its newest feature the Cool Cats Avatar System. Understanding the need and desire of NFT holders to craft their digital identities in the best possible way, Cool Cats provides them with all the necessary tools and resources. 
Starting from October 19th, holders of Cool Cats, Shadow Wolves, and Explorers will be able to update, style, and reimagine their Cool Cats collectibles in entirely new and creative ways. Through the Cool Cats Avatar System, they will get access to personalizing their front-facing avatars with full-body and profile picture modes, backgrounds, borders, and outfits including shoes, hats, SideKX, and beyond. Customized avatars that will exist as a soul-bound NFT collection can be used on Twitter, the metaverse, future games, and other digital domains. Although there are base characters at the core, Cool Cats Avatars is separate from the current collections. 
It's worth noting that identity customization will be flexible, adaptable on holders' terms, and seamless across multiple platforms and chains. Therefore, if a holder wants to dress his avatar in a royal mantle, it won't merely alter his presence in the metaverse but it will also result in an immediate update to his Twitter profile picture and an on-chain publication.
As far as we have already mentioned, in addition to Cool Cats and Shadow Wolves, there are Explorers – default base avatar characters, designed for new users to try the Avatar System experience. Holders can indulge in utilizing a wide range of assets and resources to personalize their character while exploring the landscapes and engaging with the environment. 
As wearables are the key to customizing digital identities within the Cool Cats Avatar System, there are a few ways for holders to grab more clothing items: 
All holders can earn new wearables by being active and winning in various competitions, attending IRL events, participating in Journeys, and beyond.
New wearables can be also grabbed from Avatar Packs with the first Halloween-themed Pack available starting on October 19th. New packs of different rarities and themes will be dropped throughout the upcoming year.
Macy's merchandise and future merch drops will include claimable codes which will unlock limited-edition digital wearables.
Holders can also get some wearables through physical-to-digital activations to be launched soon.
Mint your Avatar and grab the Avatar Packs, going to the Avatar System on October 19th and connecting your wallet. You are just a step away from customizing your Cool Cats avatar and expressing your digital identity! 
Cool Cats has ambitious plans to scale its Avatar System, all while keeping their dedicated community at the forefront of their vision. The team behind the project is interested in empowering NFT holders' creativity by offering an array of enhanced customization features, allowing them to authentically shape their unique identities.
#Cool #Cats #unveils #Avatar #System