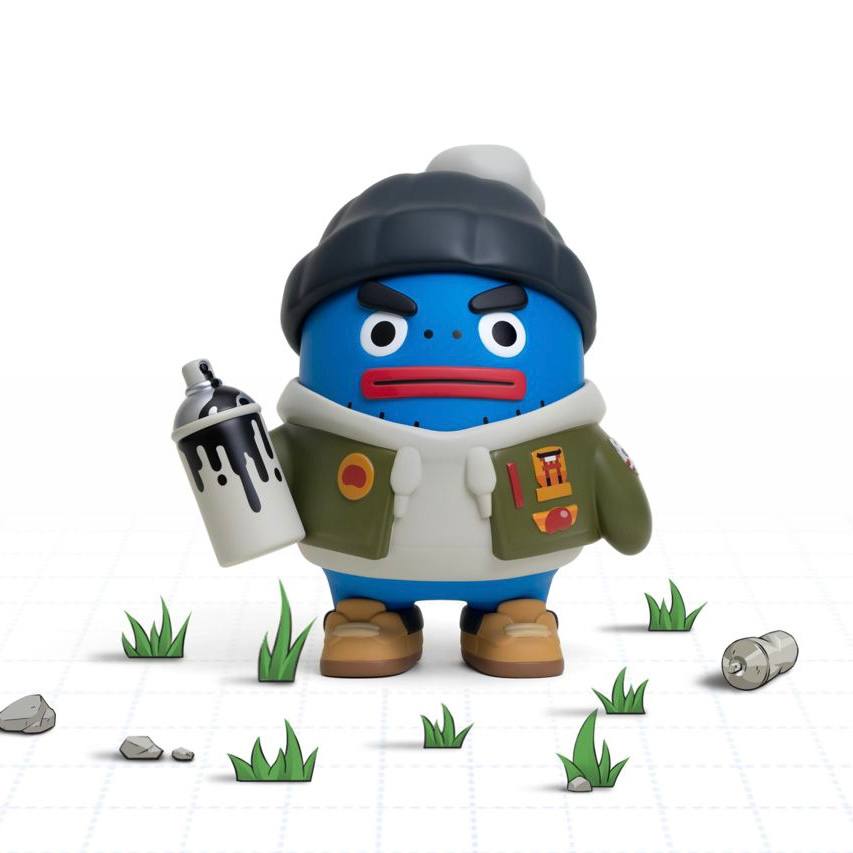 BEANZ, an underlying Azuki brand by Chiru Labs, launches an exclusive vinyl toy of one of the mischievous but kind-hearted BEANZ members, dubbed the 'Mind of Gus'. Each of the BEANZ characters has its unique story to tell and Gus is of course no exception. 'Tough on the outside but with a heart of gold', Gus somehow often gets in trouble and this tendency forms his storyline. A limited-edition vinyl Gus toy will be available via the raffle on November 2nd. The team behind the launch emphasized that this toy is "much more than just a collector's item" as it actually gives collectors a chance to dive deep into Gus' mind thanks to the Physical Backed Token (PBT), each toy is linked to. 
PBT is a beneficial feature for both creators and collectors. It allows creators to link physical items to Ethereum NFTs and makes it easier for collectors to authenticate the ownership history of the physical object with their phones. The newest Gus vinyl will be embedded with the BEAN chip, an invention of Chiru Labs. In addition to linking a physical toy and its NFT, this chip also serves as a security mechanism for avoiding fake transactions. 
A limited-edition vinyl toy of 22x16x24 cm size and 1.9 LB weight was created in collaboration with SK Lam, a creative director from Hong Kong, who has worked with such legends as KAWS, Yayoi Kasuma, and  Florentijn Hofman. 
The upcoming raffle of 530 'Mind of Gus' toys will be made just for the community, namely for Beanz and Hoarder emblems, available via the Azuki Collector's Profile. It's possible to win only 1 vinyl toy with the winners of the raffle being announced on November 8th. Lucky holders of 'Mind of Gus' will have to pay only a shipping cost of around $25 within the US and $40 outside the US. 
More and more brands bring digital characters to the physical world. This launch by BEANZ will definitely help forge deeper bonds with its community, setting it to unravel more about the beloved personage.
#BEANZ #launches #exclusive #vinyl #toy #Gus