The Indian Premier League (IPL) is renowned for its intense competition, with franchises constantly scouting for talented players to bolster their squads. Travis Head, the Australian cricketer celebrated for his aggressive batting and valuable off-spin, is poised to generate considerable interest in the IPL 2024 auction. Head's remarkable form in white-ball cricket throughout 2023, marked by exceptional ball-striking, places him among the top contenders.
Head's sensational century in his first match of the ICC ODI World Cup 2023 is a testament to his ability to thrive under pressure and make valuable contributions to any team. the 29-year-old remarkable return from injury and immediate impact showcases his character and determination.
What makes the dynamic left-handed batter  truly exceptional is his ability to make valuable contributions in both the top and middle order. Head's performance is a clear indication of his talent, and it is likely to garner attention from franchises in the upcoming IPL auction, as they seek players who can excel in high-pressure situations and provide consistent contributions to the team's success.
Here are the 5 IPL teams could engage in a competitive bidding war to secure Travis Head's services for IPL 2024:
1. Royal Challengers Bangalore (RCB):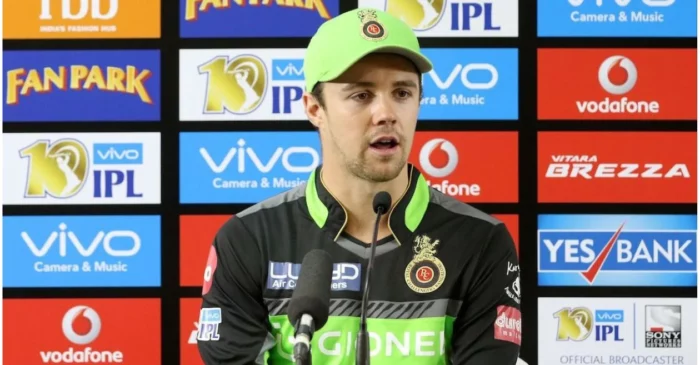 Travis Head has previous experience with RCB, playing for them in 2016 and 2017. His return to this franchise would bring familiarity and possibly a smoother transition into the squad.
RCB has historically been known for their star-studded top order but often lacks firepower in the middle order. Head's aggressive batting and ability to accelerate the innings can be the solution they need.
With RCB's fervent fan base and their quest for an IPL title, Head's addition could complement the likes of Virat Kohli and Glenn Maxwell, creating a formidable batting lineup.
2. Kolkata Knight Riders (KKR):
KKR has a history of astute overseas picks, and they value players who can contribute with both bat and ball. Head's all-round abilities make him an attractive proposition.
The team has had a few top-order concerns in recent seasons, and Head's ability to explode in the early stages of an innings could address this issue.
KKR's reputation for nurturing experienced players aligns with Head's career stage, potentially offering him a nurturing environment to thrive.
3. Punjab Kings (PBKS):
PBKS has often sought to bolster their batting-order, as consistency in this part of the batting lineup has been a concern. Head's aggressive style could be the solution to provide impetus.
His off-spin could be an additional asset for PBKS, who often look for players with multiple skill sets.
Given the franchise's willingness to invest in exciting talent, Head's inclusion could be a step in the right direction.
4. Delhi Capitals (DC):
Head, due to his international experience, can do wonders for DC who often lacks fire power in their batting-order.
He could be a valuable addition to their squad due to his explosive batting ability.
DC's balanced and flexible approach to team composition may appreciate Head's all-round capabilities.
5. Sunrisers Hyderabad (SRH):
SRH places a premium on balance and adaptability in their squad. Head's dynamic batting style could fit well within their team strategy.
Head's top-order aggression could complement their approach.
His off-spin adds an extra dimension to SRH's bowling department, offering captain Aiden Markram more options.
Each of these franchises has its unique dynamics and challenges, and Head's potential addition would depend on several factors, including team strategies, budget considerations, and competition in the auction. Ultimately, the franchise that recognizes the synergy between Head's abilities and their specific requirements will secure his services in the IPL 2024.
#Teams #Travis #IPL #auction